Does your multifamily property have a coworking space? Many don't, but that could change sooner than you think.
Let's talk about why that is.
Pre-coronavirus, Americans were increasingly freelancing from home, a trend that is likely to continue. In 2017, a study by Upwork and Freelancers Union found that over one-third of all Americans freelance, including half of all millennials. And according to the 2020 NMHC/ Kingsley Apartment Resident Preferences Report, millennials make up 40% of all renters. So, chances are your multifamily property has a quite a few folks who would be eager to take advantage of a coworking space.
Demand for this amenity may only increase in the future. The same Upwork study predicts that by 2027, over half of all Americans will be freelancing. That's a lot of coworking potential and a convincing argument for setting up a convenient workspace at your multifamily property.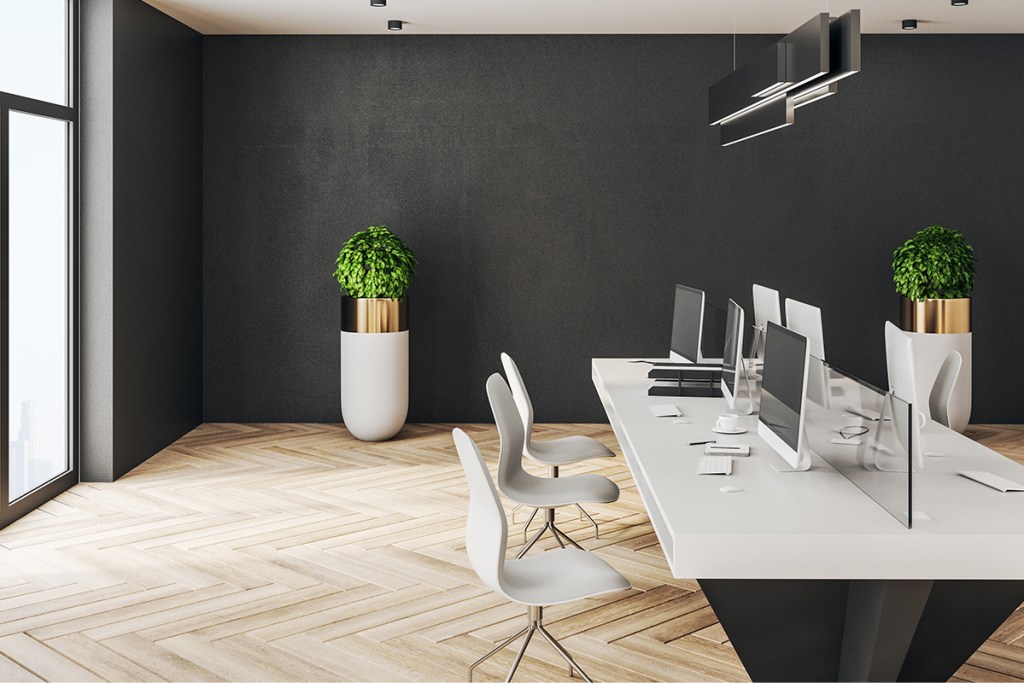 First, recognize that coworking spaces benefit remote workers
It's true that remote work used to be the realm of freelancers, but the pandemic changed that.
In February 2020, the economy was doing well (overall), the stock market was at an all-time high and unemployment was a mere 3.5%. The arrival of COVID-19 quickly caused businesses to shut down or else send people to work remotely from home.
As a result, many in-office positions went remote. The question on everyone's mind: How long will this last? Now that it's been proven that some jobs don't need to be performed from a central office, it's clear that the number of work-from-home positions in America is going to increase. Coworking spaces will be valuable to many people who don't have the space or resources to convert their apartments into home offices.
Do what you and your residents can afford
A coworking workspace is an amenity, just like a swimming pool or fitness room. As such, it only makes sense to have it if you and your renters can afford it. It's a great idea to send an annual tenant satisfaction survey and ask if there are any amenities, such as a coworking workspace, that would be worth a small increase in rent.
Make space for nature
No one is going to enjoy working in a cramped space with blank walls and white fluorescent lighting. Try to adhere to an open concept with plenty of natural light and greenery.
In fact, commercial coworking spaces are doing this to help maximize productivity and make their work environments more inviting. It makes sense that a multifamily property's work area should be even more like home than a commercial property.
Provide fast Wi-Fi
Your internet connection is the heart and soul of your coworking space. With a bad connection, you're not helping people work from home. Today's employee should be able to do the following with ease:
Participate in video calls with good video and audio
Browse the internet efficiently
Access cloud-based servers and software (including Yardi Breeze)
Upload and download documents quickly
Stream music and video content
Wi-Fi is likely to be one of your biggest ongoing costs. Speak with your local internet provider about your options, which change by state, county and even neighborhood.
Keep privacy & social distancing in mind
The size of your coworking workspace should match the level of interest at your property. No one wants to work every day packed into a tight space like sardines in a can. If your state and county have deemed it safe to open coworking spaces at multifamily properties in your area, keep privacy, sanitation, required face coverings and social distancing in mind.
Make safety expectations clear
Tape off areas that should not be used and/or temporarily remove chairs. This might mean residents need to book a space in advance. You may even have to develop a rolling schedule to fairly accommodate everyone who wants to work.
Use property management software to track amenities
Use Breeze to communicate with your residents about the availability of amenities such as a coworking space. They can use their tenant portal to let you know about internet issues, reserve seats, etc.
Here's more on how you can manage a coworking space in your multifamily residence.
Don't miss Yardi's commercial coworking software
If you manage a mixed portfolio and want to explore setting up a commercial coworking space, check out Yardi Kube. It's a great tool to help you maximize income, track performance and provide the best member services for your tenants.