Many working women will take maternity leave at some point in their careers. It's important to make sure all women in your office are able to take leave and return as smoothly as possible.
Here are five ways to make the transition easier for property management professionals.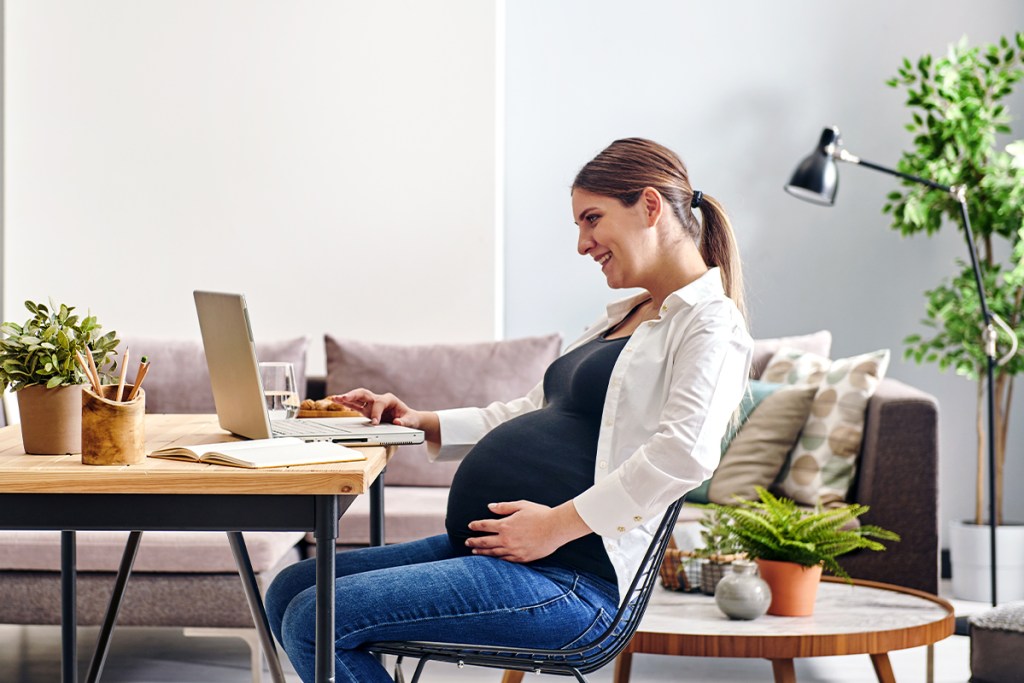 1. Have a return plan in place before she goes on maternity leave
Property management never sleeps (kind of like newborns). Since the work is going to go on during her maternity leave, it's important that you and your employee put a transition plan in place. Here are some questions to ask, but you'll have to come up with answers that suit your business:
Which employee (or employees) will help with her duties while she is on leave?
Will you require temporary help?
Will she return full-time, or will she ease back into her normal schedule?
Are you able to provide flexible work hours to help the transition?
Can she do any work from home?
One more tip: Don't give her high-stress tasks (like angry residents) right away. Remember, she's likely dealing with a tiny dictator most hours of the night and probably isn't on her normal schedule.
2. Celebrate the baby when she returns
It would be kind of weird if no one acknowledged this major life event in the office, right? Be positive and show excitement—it's exciting!
You don't have to pull out all the bells and whistles, but a little welcome back gift, a card, some photo-sharing and cheery faces just might be enough.
By celebrating the baby, you're also celebrating her as a person and valued team member. It might not be easy to return after taking maternity leave, especially because work means time away from her baby.
But at the same time, maybe the office is a welcome break? No judgement. At the very least, having two free hands is going to be a refreshing change of pace, so help her enjoy it by making hot coffee and snacks available.
3. Make room for mom
By law, all employers must have a space for nursing mothers. There are federal and state laws that must be followed, and sometimes the state laws ask more of employers than at the federal level.
But don't federal laws overrule state laws? Not necessarily.
Women are granted the highest established level of protection, regardless of whether that protection comes from state or federal law.
It's important for all employers to set up a nursing room, which can be a temporary or permanent space. But it can't be a bathroom. Review the laws in your area to make sure you're in compliance.
4. Support her career growth
This article has been pretty positive up to this point, but there are some sobering statistics we can't ignore. Perhaps the most astonishing stat we've seen is that only 19% of private-sector workers actually receive paid family leave (which includes maternity leave).
But there's good news!
Employers can offer competitive benefits that go beyond what's legally required. And for the record, current federal law requires 12 weeks of unpaid, job-protected leave.
By going above and beyond, you show your employees they matter. This isn't "feel good economics," it's smart business. If your benefits aren't competitive, you risk losing your best talent to a competitor.
So, how can you support the careers of women returning from maternity leave?
Find work she can do from home part time as she gets back up to speed
Offer the same raises and benefits you would for anyone else
Make sure other employees are positive and respectful
Small business owners spend 40% of their time on non-income-generating tasks, such as re-filling positions. When you support the career growth of current employees, it's a lot easier to keep the ball rolling.
5. Accept that some new mothers don't ever return to work
Employers probably won't like this, but it's a fact that some women choose not to return to work, even if they originally thought they would. Plans change and that's okay! Her decision is what's best for her, her baby and her family.
Here's something you can do.
While it's inappropriate to send work-related emails, don't be afraid to check in a week or two out from her planned return date. Just ask how she's doing and express that you're there to help with her transition. Keep it light and breezy.
How do we handle maternity leave?
We're not all talk. Yardi offers extended leave benefits that go beyond state and federal requirements. Our policy covers both the primary and secondary caregivers for newborns and adopted children. It's important, and it matters to us.
Looking for more great advice on helping women return from maternity leave?
Check out this article from our friends at MultiHousing News.