It's hard for new software to get third-party attention and rewards in a crowded marketplace, so it's exciting that FinancesOnline® reviewed Yardi Breeze. They highlight a few features that we're very proud of. They also gave us some pretty great awards. Let's take quick look at what makes Yardi Breeze some of the best property management software.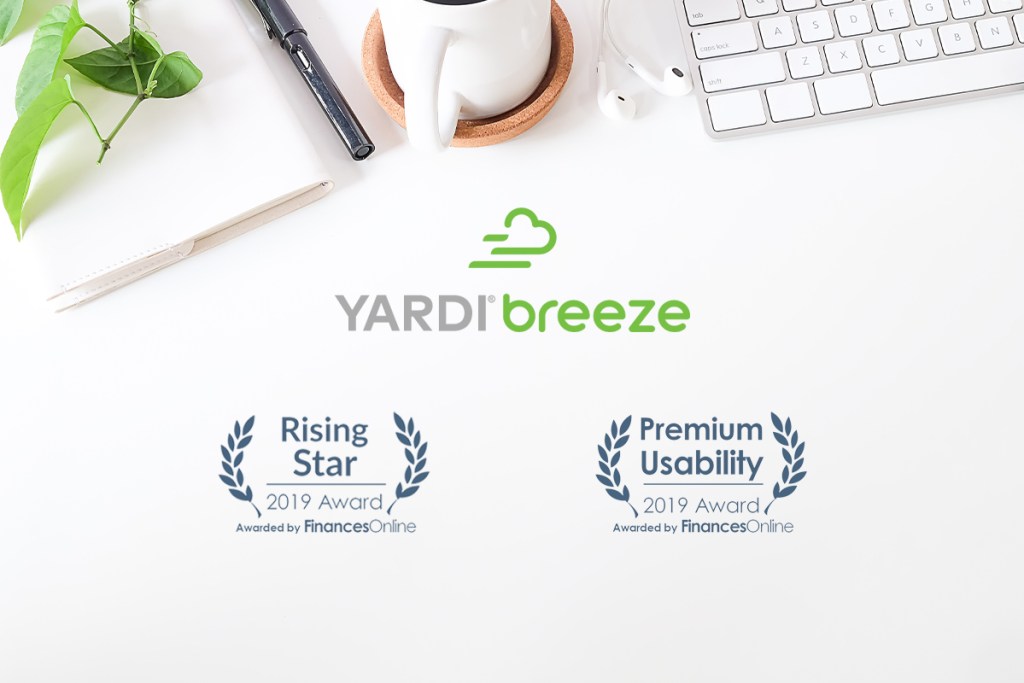 100% user satisfaction
FinancesOnline used their Customer Satisfaction Algorithm™ to show that Yardi Breeze has an 100% user satisfaction rate. They looked at customer reviews on social media, as well as many other reviews. The final score is pretty good—it's hard to top perfection! Hopefully we continue to live up to our own expectations.
Whats in the best property management software?
FinancesOnline thinks Yardi Breeze offers some of the best property management software. They like its built-in accounting, RentCafe access, unlimited free live chat support and other features. Whether you manage of residential, commercial, self storage or mixed properties, Yardi Breeze is software designed for you.
Additionally, Yardi Breeze has also added HOA and condo.
Rising Star 2019 Award
According to FinancesOnline, the Rising Star Award is given to a company that achieves the following goals.
Recently became increasingly popular on the market
Currently getting very good traction with the customers
Viewed as a service that's really efficient for solving problems users face now
With thousands of happy clients, we definitely feel like we're moving as fast as we could have hoped! It's great to be a "rising star" in property management software.
Premium Usability 2019 Award
It's been said many times: Yardi Breeze is refreshingly simple software. In fact, FinancesOnline only gives their Premium Usability Award to products that offer an "especially good user experience."
The best property management software makes every manager's life easier. If that sounds great to you, please contact us and request a free demo today to see our award-winning property management software in action.