We can't believe it's been a year since Yardi Breeze attended NAA Apartmentalize. Now it's almost time to repack our bags and hop a flight to Denver. Won't you meet us there? Here are three reasons to attend NAA Apartmentalize 2019.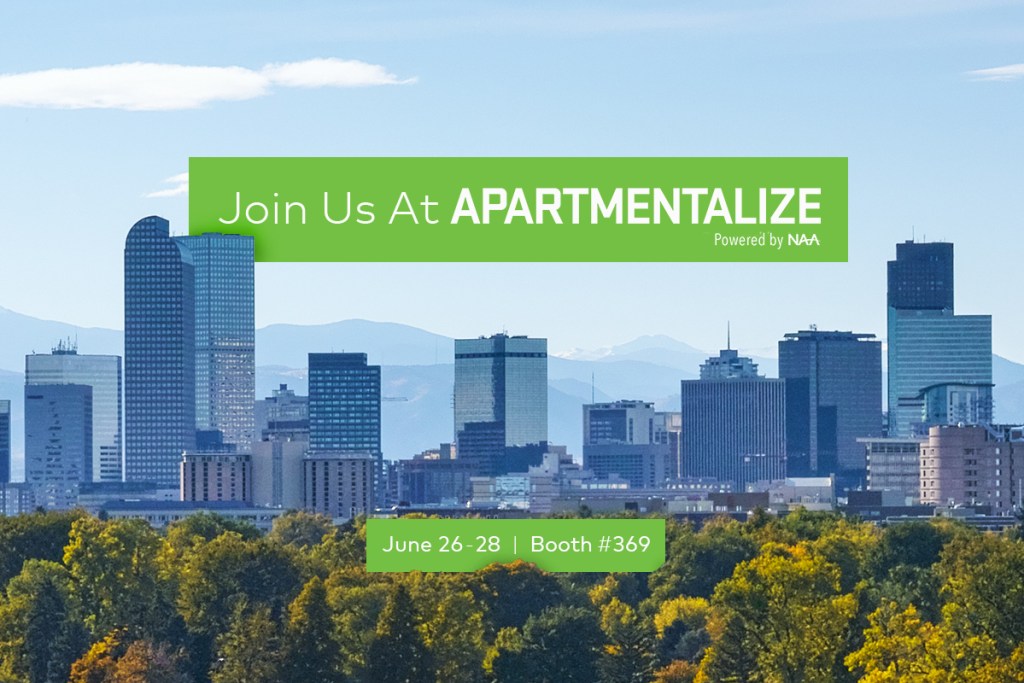 1. It's the biggest property management event of the year
If you've never been to NAA Apartmentalize, let this year be a career-defining one. If you're a returning visitor, you know you'll join over 10,000 attendees spread out over 85 breakout sessions. These are the people who share your passion for property management and face many of the same challenges you do. Nowhere else can you network with this many people and businesses.
2. The speakers are top notch
The speakers are the meat and potatoes of the show, and most people are able to attend multiple breakout sessions. These great sessions help you cater your NAA Apartmentalize experience to your needs. You'll have an amazing time. The more breakout sessions you attend, the more you'll get out of the show.
We certainly can't forget about the general sessions. This year, NAA Apartmentalize is featuring Mindy Kaling of The Office fame. They also landed Laila Ali, a multi-talented boxing champion/cook/author who happens to be the daughter of the late, "The Greatest" Muhammad Ali. We're just as curious as you to hear what they have to say!
3. Yardi Breeze goes big before we go home
We're coming to NAA Apartmentalize for many of the same reasons as you. We want to connect with property managers, owners and investors in this industry. Yardi Breeze hosts and attends events all over the country, and this one is a real winner when it comes to size and possibility. We love meeting new faces, reconnecting with current clients and showing property managers how easy life can be with Yardi Breeze.
We have some great prizes to give away. All you need to do is stop by the Yardi Breeze booth #369 and drop your business card in our giveaway box. That will automatically enroll you to win a Bose® Bluetooth® speaker or Apple® Watch Series 3. Our booth will be there all three days, June 26-28, and drawings will take place on the second and third days. See the poster below for more details.
Also, we just may have swaggy shirts, swaggy hats and lots of other swaggy stuff that will make your kids jealous you got to attend NAA Apartmentalize.
But the real fun happens when you meet Yardi Breeze experts who will answer all your questions. They can help you set up your Yardi Breeze software, troubleshoot something or simply guide you through some easier ways to manage your properties.
We encourage you to contact us and schedule a live demo or meeting for the show. It's a busy event, so you'll be happy you planned ahead.