Ready to meet another member of our friendly Yardi Breeze team? Kyrie Belme is a marketing specialist who helps us with all kinds of things, including emails and client outreach. If you're a power user or share feedback with us, there's a chance you'll hear from Kyrie!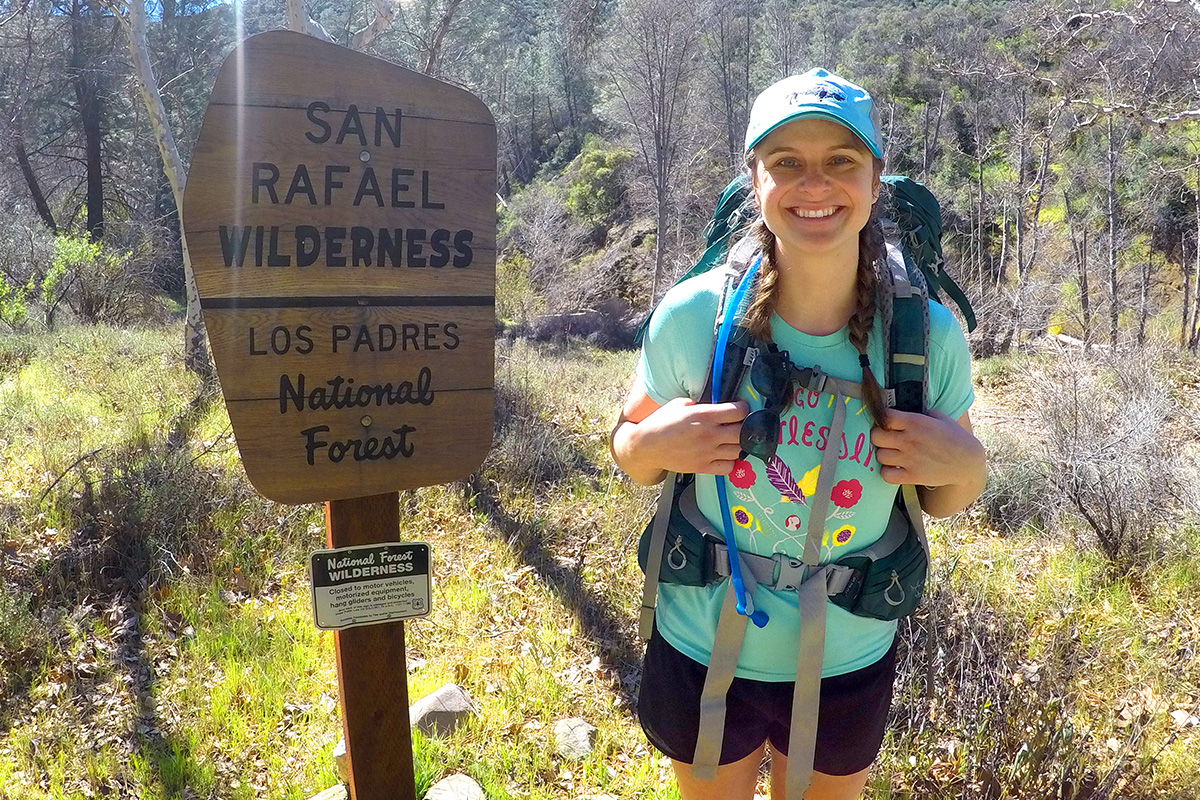 How do you like to spend your free time?
We are so lucky to live in Santa Barbara and have the opportunity to be outside 99.9% of the time. Because of the rain recently, I am realizing most of my hobbies are outdoors. In my free time, you can find me playing soccer or beach volleyball, backpacking in Los Padres for a long weekend, dancing Zumba or planning for my next international trip, often with a glass of GSM in my hand.
What is the most interesting place you've ever traveled?
I grew up in a military family, so I have been traveling most of my life. The only unfortunate thing is most of the travelling I did before 12 years old is easily forgotten and only recalled from the photo albums my mom will bring out at the holidays. Therefore, in my adult years, it's a priority to continue my dreams of travelling and making new memories.
One trip that does stick with me from my preteen years was a family trip to the Philippines for my Lolo's (grandfather in Tagalog) funeral. I remember it being a cultural realization as well as an enjoyable holiday. The coral was the most colorful I had ever seen, and the people, they had so little, but they were some of the happiest people I had ever met. I can't put my finger on how, but that trip changed me for the better.
What is your favorite movie of all time and why?
My favorite movie of all time is Moulin Rouge. Even at 10, although some would say I was too young to watch a PG-13 rated film, I appreciated the musical mash ups of the songs my parents had raised me on, often not even recognizing them on the first go around. And of course, seeing young Obi-Wan on the screen wasn't so bad either.
What is one thing on your bucket list?
Most of the things on my bucket list have to do with travel and life experiences. It's hard to share only one thing, but if I must limit it to one, I would like to hike the Inca Trail. We have plans to do so soon. The challenge these days is time. I may have the funds to do many of the things on my bucket list, but time is priceless. That is why I tell every young person I meet do it now. Travel, see the world, try new things now while you can!
What is your favorite food?
My favorite food is burritos. Specifically the California Burrito. Nothing beats the unique blend of crispy French fries, fresh guacamole and marinated carne asada. It's an acquired taste, but this California girl is always looking for a new spot to rank amongst the biggest and best. Rudy's Taco Shop in Solana Beach, CA, near San Diego currently holds the spot for top contender.
If you could have dinner with anyone, alive or dead, who would it be and why?
If I could have dinner with anyone, dead or alive, I would enjoy one last meal with my Grandma Ruby. And I wouldn't just share a meal with her, I would host her for a delicious menu of all the delicacies that she once taught me to prepare: chili, homemade biscuits, salmon patties and potato pancakes, just to name a few.
My grandma and I were very close, but she lived on the other side of the country. We spoke almost daily, and I know she enjoyed every word. I would listen to her retell stories and ask if I my boyfriend was "treatin me right." Hosting my late grandmother would be special for several reasons. Before her passing, I was never able to share my home in Santa Barbara. Her death was also sudden, and although we spoke often, there are so many things I still wish we could have discussed. I would cherish one last time to assure her that yes, Richard is treating me well.