Are you going to Las Vegas next week? We are! Meet us at The Mirage for the NARPM Broker/Owner Conference and Expo, February 25-27, 2019. Keep reading to find out why you don't want to miss us at this important event for residential property managers, brokers and owners.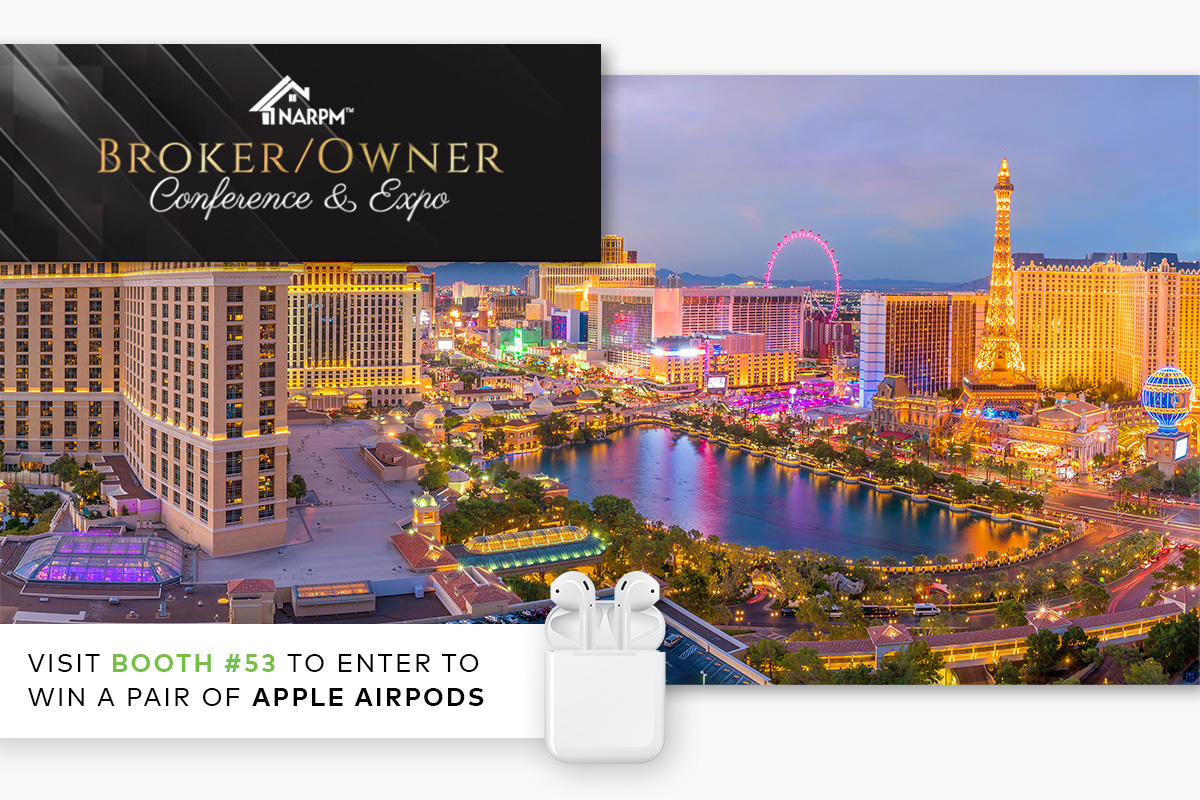 Why should you come to the NARPM Broker/Owner Conference and Expo?
The National Association of Residential Property Management (NARPM) is a respected professional organization for real estate professionals. Every year, it hosts the NARPM Broker/Owner Conference and Expo, a can't-miss event for leaders in the residential management space.
This three-day conference includes workshops, general sessions, acclaimed speakers and networking opportunities. Come curious and walk away with strategies to:
Decipher the changing market
Anticipate industry changes
Make data-driven decisions
Implement long-term solutions that work
Revolutionize how you do business
Know before you go: registration is limited to 700 attendees with a cap of two people per company. Attendance is limited to designated brokers, company owners, regional managers and major decision makers.
For more information, see the NARPM Broker/Owner Conference and Expo website.
Where will you find Yardi Breeze?
Our team will be having fun in booth #53 on the trade show floor. You should be able to see our refreshingly green signage and smiling faces from miles away (slight exaggeration).
If you've been wondering how you can save time and money with Yardi Breeze, now is the time to stop by and ask all your questions. You can even try out our built-in live chat right there on the spot. Don't miss your chance to test one of our favorite support features.
Will there be prizes?
You know it! Stop by our table to say hello, walk away with some swag and enter our giveaway for a pair of Apple AirPods. Fancy cord-free ear buds make listening refreshingly simple, right?
Prefer a one-on-one meeting?
We can do that. Get in touch to set up a time that's convenient for you or ask us specific questions.
We hope to see you at the NARPM Broker/Owner Conference and Expo!