Single family housing forms a significant portion of the current rental market, and the demand for it keeps growing. If you manage single family homes now or are looking to get into the market, this post is for you!
First, learn more about current single family housing market conditions. Then, pick up some property management best practices that will make your job a breeze.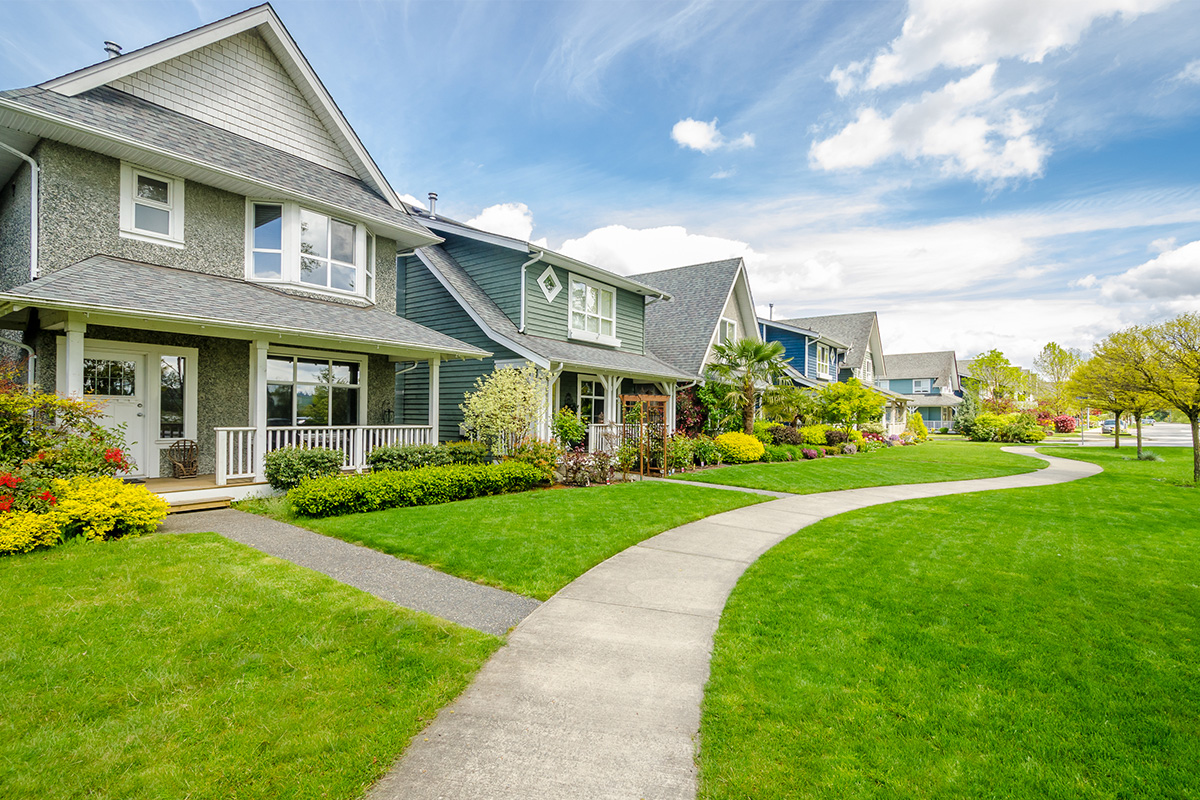 Single family housing: state of the market
Let's start by looking at the rental market as a whole. In the current economy, it's cheaper for most families to rent than own. In fact, due to fast rising home prices and higher mortgage interest rates, the monthly costs of buying and owning your own house went up 14% in 2018. This is more than three times the annual increase of renting, which went up just 4.5% during the same period, according to Yardi Matrix.
Single family homes make up more than a third of rental properties in the U.S. Demand for single family rentals is up and shows no signs of tapering off. Another 13 million new rental households are projected by 2030, and the construction market is not on track to keep pace. Given these favorable supply and demand trends, the single family housing sector should continue to enjoy a significant boost.
Cultural shifts toward single family housing
In addition to economic shifts, cultural shifts favor renting right now too. Freddie Mac's survey from last August found that 58% of renters believe that renting is a good choice for them now and do not have plans to buy a home at this time. They also noted that over the last three years, there has been a gradual increase in the number of renters who are not interested in buying, with 23% of renters reporting they have no interest in buying a home – up from 20% in February.
A large number of these renters are Baby Boomers, who may have previously owned a home but are downsizing and don't want to take on a new "project." Boomers and other renters by choice may not want to own a home, but they still want that homey feeling. That's where single family rentals come in. Single family housing provides a greater feeling of independence than apartments or condos do, with the convenience of having a property manager to handle maintenance and long-term upkeep.
Tips for investors
If you're able to invest in single family homes, don't limit your investing to the area where you live. Spreading your investments can help mitigate any unforeseen economic issues or localized trends.
You don't have to be physically present in the areas where your properties are. Hire a good 3rd party property manager in the region and make sure they have a system that will keep you up-to-date on what is going on. The important thing is that they communicate and give you convenient access to critical information about your properties.
Expectations for property managers
Already work with single family homes? Then you know both owner and resident expectations differ slightly from the multifamily sector.
Many single family homes have private owners with just a few investment properties, rather than a large portfolio. They see each house as a home, rather than a unit. The same goes for renters. Both require more personalized and frequent communication. By the same token, being invested in each property as a home means there may be higher expectations for upkeep, as well as more participation in it. To keep everyone happy, you have to be a great communicator and proactive manager.
Single family housing: best practices for property management
What are some best practices for single family housing property management?
Today's property manager should offer their residents some online services. This is especially important because single family home renters are spread out. They don't have a central leasing office or property management office to visit when they need to pay their rent or make a maintenance request.
You should also streamline communications. Can your owners and residents reach you via phone, text and email? Can you get in touch with them? You need to have a system in place that helps you stay connected, something that allows you to save call notes and keep a record of emails you sent. Transparent communication is key and can help prevent disputes later.
Finally, automated owner reporting is critical for both owners and managers. How frustrating are end-of-the-month reports for everyone? No one likes breaking out the calculator or pestering people for numbers or money that is past due. If you use spreadsheets to manage your accounts, it might seem easy to sum up your income and expenses. But do you have tools to complete data fields and run the numbers automatically at the same time every month? Is it easy to compile and send reports? Automated reporting takes care of these things for you, so your only concern is making sure all the data is entered correctly the first time.
How Yardi Breeze helps manage single family housing
Yardi Breeze can be used to manage residential, commercial and mixed portfolios. This includes single family housing. With Yardi Breeze, you can:
Map and manage all your properties, wherever they are located
Use easy tools to list your properties and lease them quickly
See maintenance requests and balances due at a glance
Let renters apply, pay and communicate online
Use secure owner portals to keep owners informed
Want to learn more? Get a free one-on-one demo or use the chat bubble to ask us any question.