No matter how you sugarcoat it, it's hard to rent an ugly apartment. But we're guessing that – at least for most property managers – completely remodeling your older units isn't exactly in the budget this year. So today we're sharing five affordable interior design trends for apartments.
These quick updates will help you make any rental more appealing to today's photo-obsessed generation. What's next? Instagram stardom? Only time will tell.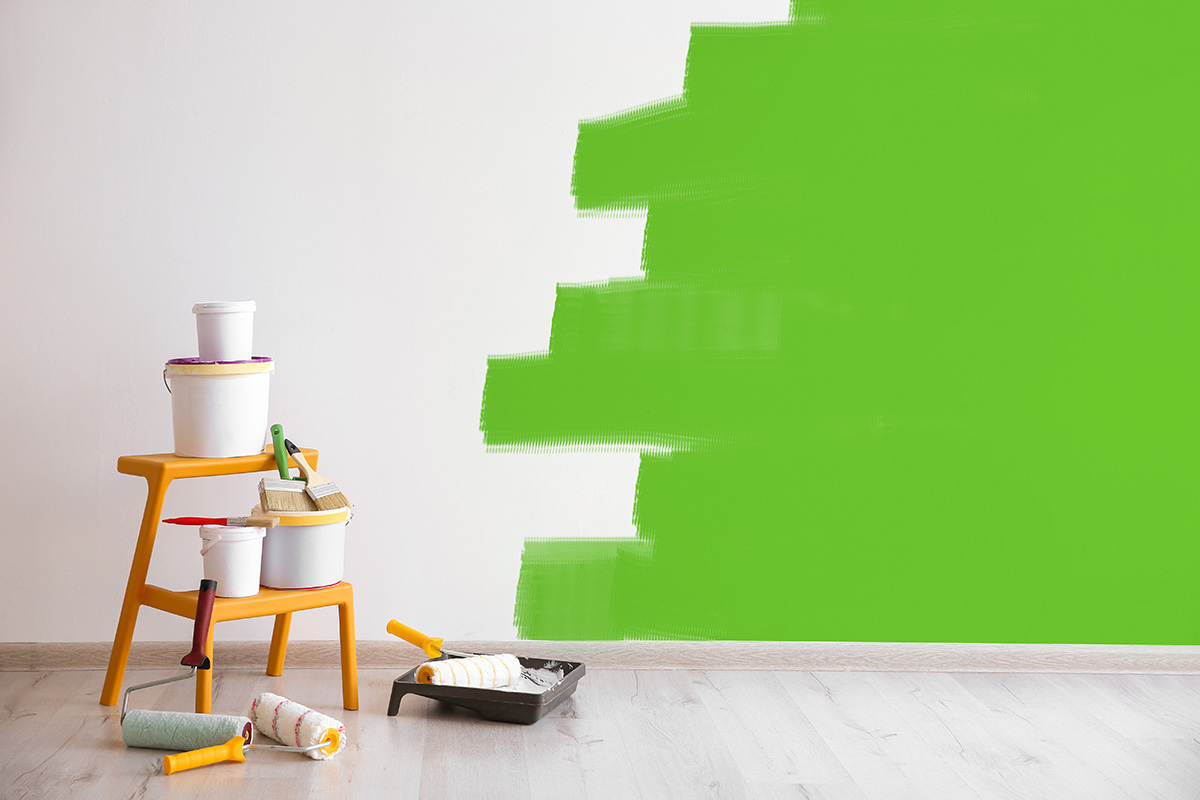 Accent walls
Most property managers already know that paint is an inexpensive way to update an apartment. But offering and promoting accent walls puts a new spin on it. Some apartment communities are letting renters choose their accent wall color and painting it before new residents move in (see an example).
Painting isn't the only way to create an accent wall. Instead you can install shiplap to create visual appeal while keeping the room neutral. Do your units offer outdoor space? Consider creating a plant wall – or opportunity for a plant wall – instead.
Black fixtures & hardware
Matte black fixtures and hardware for kitchens, bathrooms and doors started commanding attention last year are still trending. The good news? They're easy to switch out… and easier to keep looking clean than polished metal surfaces. They're also often the same price or cheaper than satin finishes.
Larger tile
Subway tiles will always be classic, but larger tile is trending. Why? Larger tile can help make a space look brighter, larger and less cluttered. Better still, larger tiles mean less grout to keep clean – which is a win for both you and your renters.
Light floors
After years of dark wood and laminate flooring hogging the spotlight, light floors are gaining in popularity again. Light woods, laminates and tiles make rooms seem larger, brighter and more open. They are also easier to keep looking new – at least when compared to light carpet (which spots) and dark floors (which show every furniture mark). If you've got a unit that's due for fresh flooring, consider shades like birch, ash and blonde or gray oaks.
Shared spaces
Do you have a lobby corner, dated business center or front patio that is going to waste? Millennials and younger generations are fine with smaller rental footprints, but they want open concept lounges and workspaces where they can freelance or meet with friends.
Even property managers with smaller portfolios can capitalize on this trend. Start by decluttering an underused area, then add a fresh coat of paint, new seating options and a little greenery. You can host a "grand opening" for your new space by hosting a resident happy hour event. Use Yardi Breeze to email or text your tenants about it and encourage them to invite friends. Who knows, you might just get a referral out of the process!