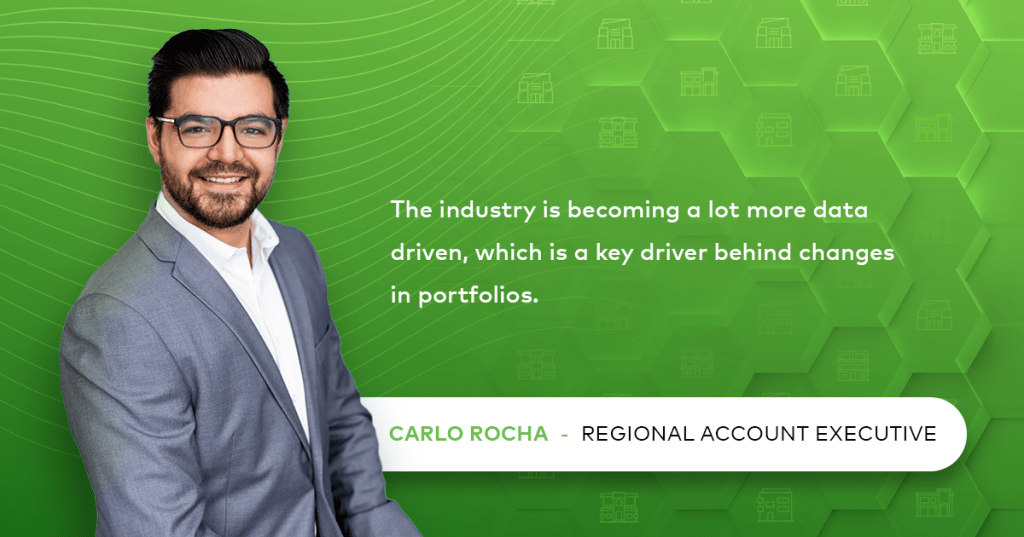 Meet Carlo Rocha, regional account executive for Yardi Breeze Premier.
Carlo, tell us a little about what you do.
My focus at Yardi is on developing and enhancing client relations, with an emphasis on fostering mutually beneficial partnerships to drive the growth of my clients' companies. My highest priority is to remain a knowledgeable consultant and advisor to my clients, which includes understanding their needs and determining if we can support them with our capabilities.
How did you come to be a part of the Yardi team?
Prior to working at Yardi, I was working in a sales position at a chemical distribution company while simultaneously attending grad school to obtain my MBA.
Fun Fact: My uncle works at Yardi and was the one who referred me to this job. But ultimately, it was Yardi's company culture, communication, and support of its employees' goals that drove my decision and continues to motivate me to work here.
What do you believe property managers & owners need to understand about the market to stay ahead of the competition?
Property management is always changing. This industry is becoming a lot more data driven, which is great! Today, data is a key driver behind changes in portfolios, the construction of new properties, the identification of renter needs and opportunities, etc. I personally leverage and share Yardi's Canadian National Multifamily quarterly report with our clients. This has become a dynamic resource for real estate. It reveals key stats and analytics on lease-over-lease-growth (i.e., changes in monthly rent between a new lease and the previous lease for the same unit) and vacancy and quarterly turnover percentages, which are not typically shared in the industry.
What would you say is most important to software shoppers right now?
For those with the goal of expansion or the simplification of day-to-day tasks, functionality may be top of mind. Elements of automation and end-to-end digitization have become much more pertinent to the purchasing decision, especially if the client is truly looking to add value to their business and become more competitive in the industry.
Are there aspects of our property management software that have seen increased interest or importance over the last year?
One thing we're seeing is an increased interest in payment processing services and Yardi's secure payment solution. It's a very quick and convenient tool that allows our clients to completely automate their accounts receivable process.
Why do you feel like payment processing is gaining more importance?
I think it has a lot to do with changing market conditions on the tenant side, much like there was a big shift for secure online banking where we all wanted to go in and manage our balances and transactions independently. Likewise, more tenants want to be able to manage their own balances, look at payment schedules coming up, and more.
What's been your favourite location where you can mix business & pleasure?
I'd have to say Nova Scotia. I went there back in September for a client meeting, as well as for the IPOANS golf tournament. It was definitely a nice change of pace. Getting that face-to-face interaction again with a client and witnessing their company culture was very rewarding for me. Plus, I really enjoy golfing!