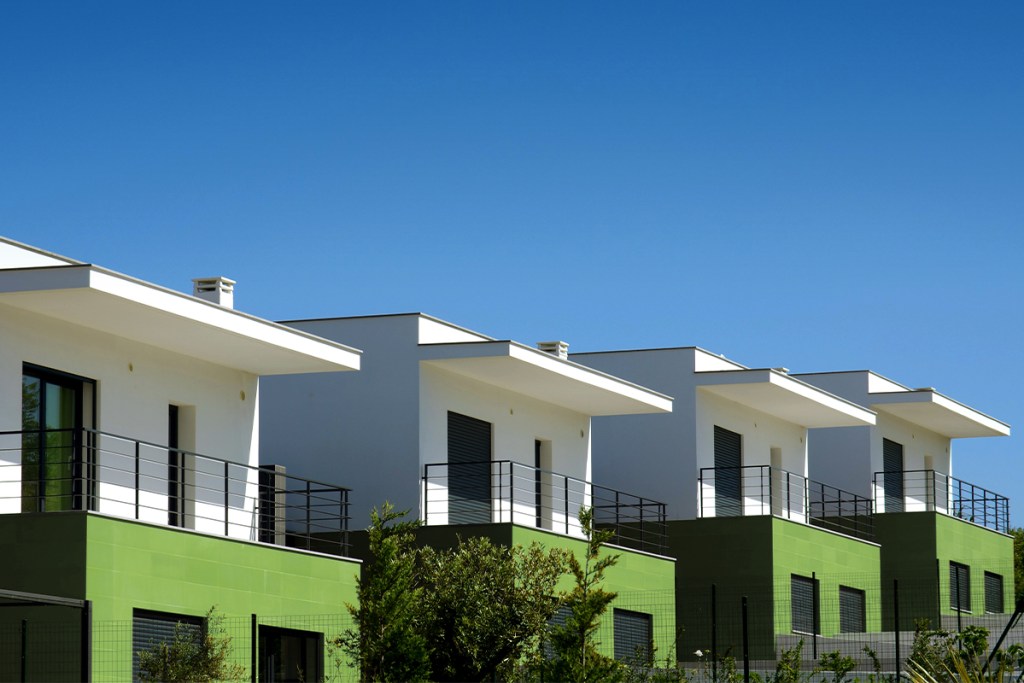 We're here to help condo and homeowners association managers find the best software to manage their properties and communities. Yardi Breeze Premier is industry-leading condo and housing association software that's easy to implement for HOA managers, as well as their leasing, accounting and maintenance teams. Complete with tools for collecting dues, tracking violations, maintenance, accounting, reporting and communication to homeowners, our association management tools are designed to meet the unique needs of HOA, condo and co-op owners and managers.
The best software is going to serve your office and community by automating tedious tasks and making everything else a breeze.
Why homeowners associations & condo communities need software
You may have thought that property management software is only suited for rental properties, but this isn't the case. Consider that 29% of the U.S. population now lives in a homeowners association neighborhood, condo community or housing cooperative. Of these associations, 30-40% are self-managed, meaning they don't use a professional property management service to run their operations.
The only way for a small, independent business to be as efficient as a large business is with the right technology. The fastest way to provide professional-grade service is with an all-in-one, cloud-based solution that lets you:
Manage your community from anywhere
Enhance data security and accuracy
Save time and reduce costs
Train staff on a single platform
Simplify your workflow with a single sign-on
Explore the benefits of all-in-one property management software
Associations software requires unique features
The needs of condo communities and HOAs are unique in the world of real estate. You can't simply implement any old property management or accounting solution, nor can you easily use software designed for multifamily and commercial for your HOA. Association software is set up a little different. That's why Yardi Breeze Premier offers a version of our award-winning software that supports your condo association, co-op, HOA, PUD and more.
Check out third-party awards and reviews of Yardi Breeze and Yardi Breeze Premier
Tracking violations
As a homeowner association or condo property manager, you're going to deal with your fair share of violations. A violation refers to any instance where a resident breaks a rule. Associations may have rules about how high the grass can be, which paint colors can be used, noise restrictions, etc.
Breeze Premier lets you customize violations by category (e.g., pets, fences, landscape) and communicate them to residents via text, email or physical mail. You can also add helpful details about the violation so others on your team can log in and see what's going on. All correspondence is saved to the tenant/owner ledger in case you ever need them for legal proceedings. This gives your team the ability to stay on top of violations and compliance issues without hassle.
Online portals make it easy
Convenient online CondoCafe portals allow homeowners to pay rent, view documents such as CC&Rs, financial statements, architectural review applications and meeting minutes. The portal is also where residents can submit maintenance requests. Giving homeowners the online, self-service option to make payments makes it easier to collect fees on time and reduce delinquencies.
Getting started in Breeze Premier
Setting up Breeze Premier is easy. There are no onboarding fees, and you'll have the support of a dedicated account manager to help you get started. Once you've implemented the program, you'll have access to unlimited live chat support. Plus, the Help Center is always available right from your Breeze Premier dashboard.
If you're interested in leveling up your association management business, now is the perfect time to schedule a personalized demo.