Review sites are an important part of the software purchasing journey. So of all the review sites, where can you find the best property management reviews? We looked at what's out there and assembled the standout review sites.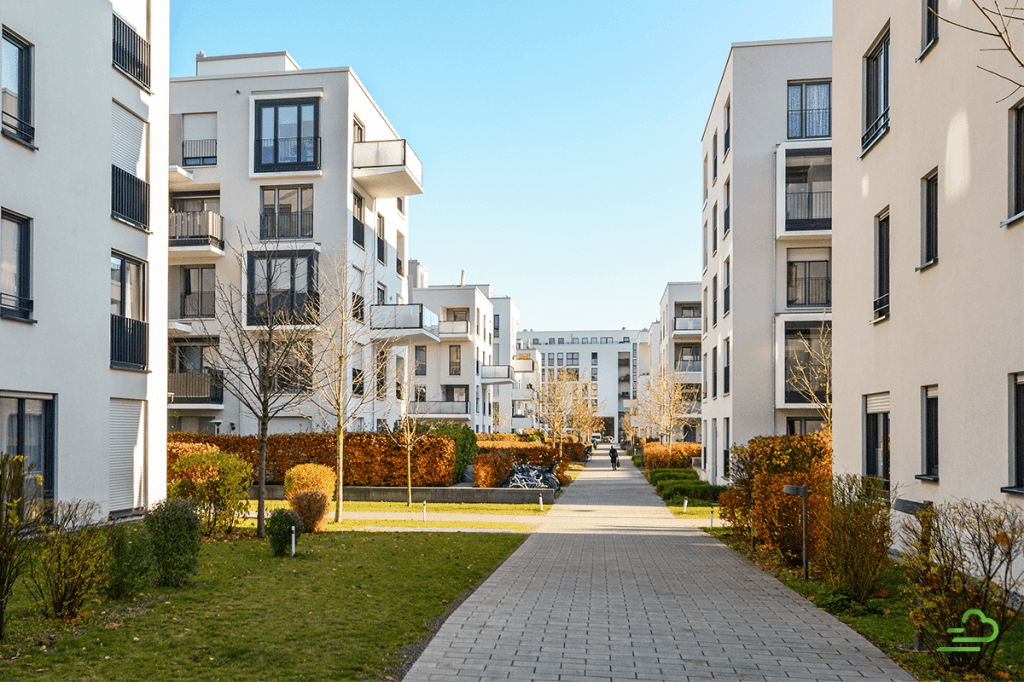 We think these sites are among the best because they:
Describe the most important features
Offer user reviews that can't be faked or manipulated
Give insight into who will benefit from the software and why
Provide easy-to-read summaries
If you're looking for the best property management software reviews, you're probably close to requesting a software demo. As you read the reviews of Yardi Breeze, ask yourself a few questions to bring to your personalized demo:
What software "pros" do you want to hear more about?
Have any "cons" been fixed or addressed since the review was left?
Is this an all-in-one solution that eliminates the need for additional management tools?
The answers to these questions can help our experts identify the best property management software for your business.
1. Investopedia
Investopedia is a top destination for tech reviews and investment insights. It also has some of the best property management software reviews you'll find online. Their team names Yardi Breeze the "Best Cloud-Based Software." That's a big deal to us because all modern property management software is (or should be) cloud based.
Investopedia highlights unique features Breeze offers compared to our competitors. They make special mention of the fact that tenants can use Breeze to take photos with a mobile device. These photos can be attached to maintenance requests and uploaded within the system.
2. Software Advice
Software Advice is a great place to find user reviews. They don't have professional reviewers do their writeups, so all reviews are user generated. That lets you hear directly from real users and get a strong sense of their experiences.
Software Advice grants coveted awards based on user ratings. They even named Yardi Breeze a Frontrunner 2022 for property management software, with an average rating of 4 out of 5 stars from 76 reviews.
If you read something that raises questions, good or bad, bring it up during your software demo. We update our software regularly with new features and updates based on user feedback, which means reviews that are even a few months old could contain out-of-date information.
This review site even offers free software advice. (Hey, that's in their name!) If you'd like them to look at your business as an objective third-party consultant, they'll help assess your needs and make recommendations.
Software Advice overview of Yardi Breeze
Breeze is best for:
Property management
Best for all business sizes
Cloud-based operations
Reviewers say there's great:
Value for money
Ease of use
Functionality
3. G2
G2 also offers some of the best property management software reviews. They're like Software Advice, with a slightly different layout. There's also an option to upload video reviews, which adds a unique flavor to the site experience and helps you connect with a real person. You get a sense of their personality and are better able to determine the trustworthiness of the person offering the review. (For better or worse, that's the trick to evaluating user reviews: it takes a lot of them to help you build an accurate picture of the product.)
Also, like Software Advice, G2 gives awards for the best-received and highest-ranking property management software. At the time of writing, Breeze holds an award called Leader: Spring 2022. G2 uses a unique algorithm to score and rank companies on their site every season, so the next time you see the Breeze profile, we might have won something new!
4. Capterra
Capterra is another popular user review site, and it does a great job of breaking down Yardi Breeze at a glance. They also keep a longer record of the awards they give out to companies on the site, which is why we think they have some of the best property management software reviews. They make it easy to see who has been around the longest and worked the hardest to get to the top.
To date, Breeze has a 4 out of 5 star rating and has been given multiple awards and honors. These include:
At the bottom of each review, Capterra includes an extensive list of competitors vs. the company you're reading about. If you're on the Yardi Breeze review page, you'll likely see companies like AppFolio and Buildium here, as well as newcomers who haven't broken that deep into the industry. The comparison tool makes it easier to compare different property management software providers and platforms in one place.
5 & 6. Two more property management software review sites
Still not satisfied with the property management software reviews you've seen? Check out CompareCamp and GetApp for even more reviews. They're like the ones listed above, but each has a distinct look and feel. It's good to get a broad sense of what others are saying, so when you're ready for a software demo, you have some great questions to ask.
One more thing
With all these software companies vying for your attention, it might be hard to know which of the seemingly similar solutions to go with. We hear your struggle, so we put together this guide on how to choose property management software based on the features you need to meet your business goals. Hopefully, it helps make your search a little easier.