Some property management businesses are facing a staffing dilemma: What should they do with leasing agents who can't give property tours due to social distancing? Tours can take up a lot of time. Leasing agents are always on the front line, connecting prospects to their future homes. There are so many ways to do this, and showing units is only one.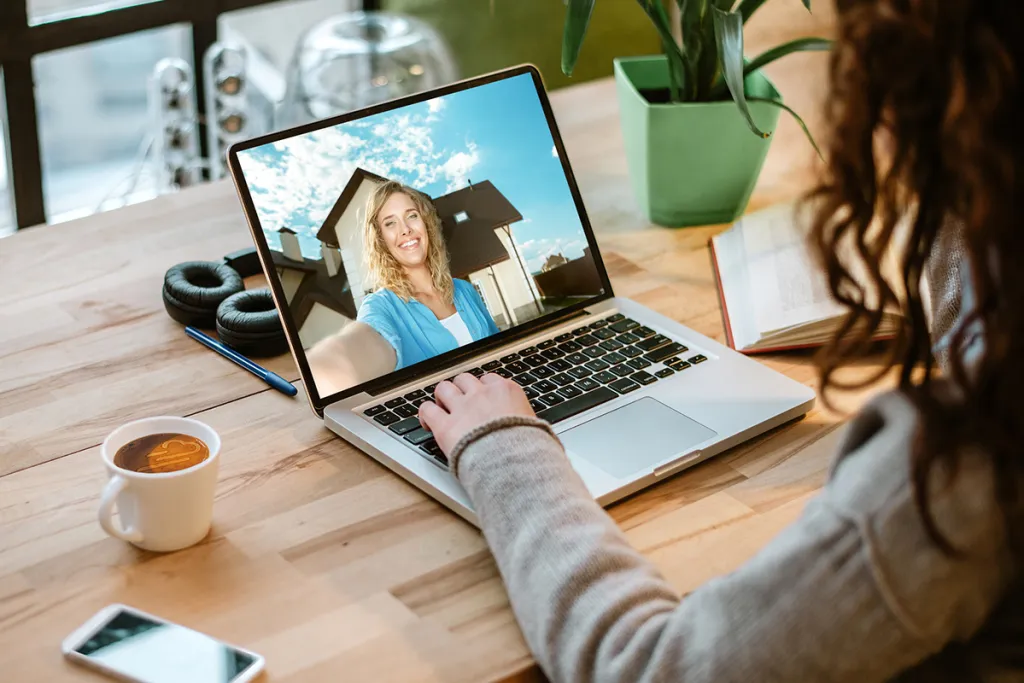 Make your leasing agents into marketing associates
In the mobile age, digital marketing is essential to the success of any property management business. If your leasing agents are just shuffling papers in between property tours, they're not doing everything they could be to bring more leads to your properties.
If you give them the role of marketing associate, you're giving them more opportunities for growth and expanding their range of activities. Plus, they'll have the chance to engage in work that's creative, varied and mentally challenging.
Here are some solutions that give your leasing agents a full workload and actually help your business attract more leads, even during periods of remote work and social distancing.
1. Update your copy to tell the story of your property
A picture may be worth a thousand words, but that doesn't mean you can leave out your beautifully worded romance paragraph. And spelling/grammar mistakes can be as bad as having nothing written at all. Outdated information, missing features or incorrect details will also make your listings appear unprofessional and untrustworthy.
Unsurprisingly, your words tell your property's story. A three-bedroom apartment overlooking the ocean should have a different story than a garden studio. Take the time to write something unique about each vacancy. This is a great task for language-savvy leasing agents.
Most renters are going to find you online, and marketing that effectively tells the story of your property is more likely to attract prospects.
Digital marketing tools make work easier
With Yardi Breeze, you get free access to RentCafe, a powerful apartment listing service that makes it easy to update each listing. Your updates will automatically syndicate across every major listing site.
2. Add photos
Do you have a leasing agent with some spare time? Have them visit vacant units and take more photos than you know what to do with. (We're only exaggerating a little.) They should use a modern smartphone or high-megapixel digital camera that will — literally — show the property in its best light. The more photos you have, the easier it is for prospects to get to know the property online.
Pro tip: Have at least one photo of every amenity you offer.
3. Offer self-guided tours
Self-guided tours are important for important tools for property managers. According to a recent RentCafe survey of 3,500 Americans hunting for apartments online, social distancing is only the #2 reason people like self-guided tours.
Did you expect it to be #1?
The actual #1 reason (63% of respondents) is that self-guided tours let prospects go at their own pace. From this survey, we see that self-guided tours are going to matter even after COVID-19 is no longer a threat and social distancing measures are fully relaxed.
Do video follow-ups to all self-guided tours
Technology offers easy ways to help you stand out from the competition. For instance, have your leasing agents (or whomever would normally handle property tours) make a thank-you video for anyone who did a self-guided tour. This helps connect prospects with your team on a more personal level — very useful when you can't meet in person!
Pro tip: Make sure each video includes ways for the prospect to get in touch with you or fill out an application.
4. Offer virtual tours (pre-recorded or live)
Live streaming your property tour is a great way to drive prospects to your properties. Imagine how much time your leasing agents could save by showing a unit to a dozen (or more) people at once.
But it gets better!
In addition to live streaming with services such as Zoom, Periscope, Skype, Facebook and FaceTime, some services let you record your tours for future use. If there's a prospect who missed your virtual tour, simply send it to them via text or email. Plus, recorded tours make for great social media and website content.
Learn more: 6 Quick Tips For Holding Live Online Property Tours
5. Tap into all five senses to make people feel welcome
When a prospect visits your property, you want them to feel at home. You can do this by tapping into the five senses: sight, sound, smell, taste and touch.
Sight
What does the property look like? It should be clean and well-lit. Repairs and renovations should be done prior to letting in visitors. The property should look as good in person as it does in your photos.
Sound
Don't schedule property visits when landscaping or repair work is being done, and don't double-book tours. You want this to be a quiet, private experience, not a noisy open house.
Smell
You don't need to bake cookies to help prospects feel cozy and comfortable in their new surroundings.
Instead, place mild-smelling air fresheners in the outlets, incense sticks in the bathroom, etc. The key is to be subtle. Scent is very personal, and you don't want anyone storming out in disgust.
Avoid burning incense or lighting candles, both of which are a potential fire hazard.
Avoid perfumes or air freshening sprays. They can be a bit much for some people.
Do open windows to allow air to circulate. Use surface and window cleaners that smell fresh — this will also enhance the prospective renter's experience.
Taste
Speaking of baking cookies, you can always opt to leave little home-baked goodies or prepackaged treats. Some property managers ask prospects what they like before the visit so they can personalize the treat. This is a great way to surprise and delight your guests.
Touch
Prospects should be encouraged to explore to their heart's content. That being said, it's a good idea to decontaminate surfaces between visits in order to prevent the spread of coronavirus. Also, provide disposable gloves and require face coverings as appropriate.
6. Develop new email campaigns to attract prospects
It's great if your business is sending emails to potential renters. However, if your marketing hasn't changed in a while, it might be time to revisit your messaging, email templates, photos, etc. Change things up to address renters' needs.
Pro tip: When you hire a marketing associate or leasing agent, look for someone with technology skills and/or prior marketing experience, so they can start contributing right away.
7. Post regularly on social media
Social media is a great tool, but it's important to have a reason for every post. If your posts aren't serving your marketing goals, which are ultimately around getting prospects to your properties, then they aren't worth posting.
See more: 7 Social Media Do's & Don'ts For Property Managers
The bottom line
If there's one thing we'd like you to take away from this article, it's this: Property managers need to find new ways to do business in order to keep up with the times. What better place to start than with your leasing agents? They're already well-positioned to help your business connect with prospects. How they connect might look a little different (aka increasingly virtual) in the time of COVID-19 and social distancing.
For even more great tips, check out The New Apartment Tour: 3 Ways To Modernize Tours & Get More Leases