Here's our question of the moment: Can the history of property management actually help you today? The short answer is yes. But the "how" is where things get interesting. When we understand what happened and why, we can use that knowledge to make more informed business decisions. Plus, curious minds will delight in simply knowing how the industry came to be what it is today.
The history of property management is fascinating because it's tightly related to how and where we live. We only have to go back 100 years to find a world without safety standards, renter protections or even the property management profession as we know it today.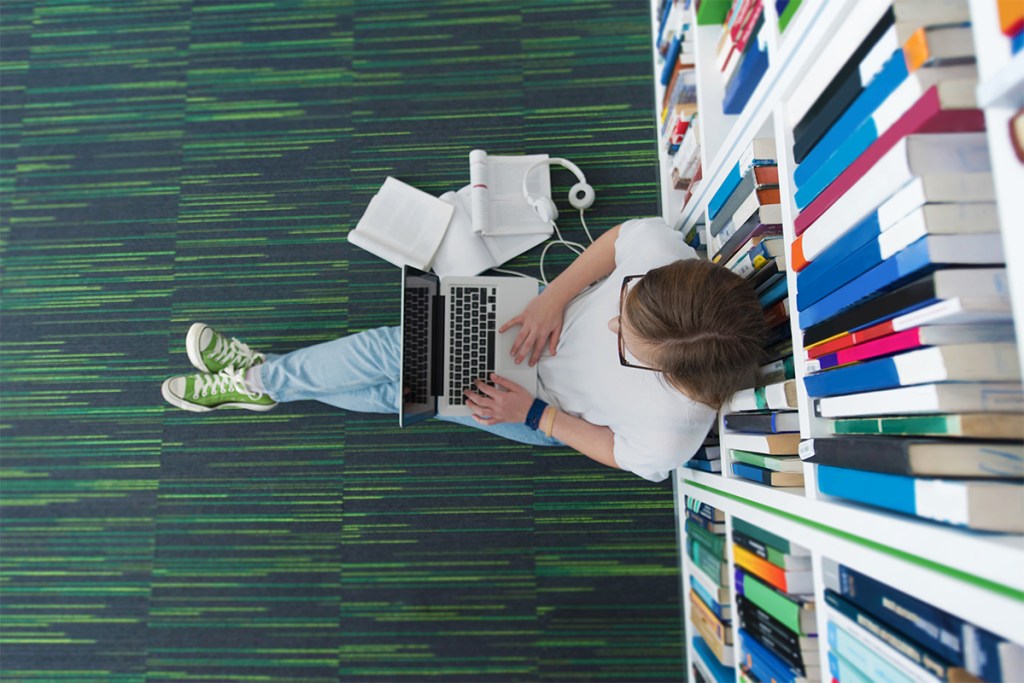 The early 1900s: Our history of property management starts here
At the start of the 20th century, those who lived in tenement housing had it pretty rough. Their ramshackle buildings had poor ventilation, bad plumbing (or none at all), terrible lighting and low safety standards. Apartments were managed by owners who often did nothing but the most essential repairs. There was no incentive or governing agency to tell them to do anything more.
However, in the first decade of the 20th century, more and more people flocked to urban centers. This created an unprecedented demand for housing in cities, and there was very limited supply. Working-class families had to a pay a lot of money to essentially live in squalor. With so many people coming to the cities, the federal government took notice and cracked down on negligent property owners.
Apartment quality improved and more updated multifamily buildings were constructed. For the first time in Western history, living conditions were substantially improving for the general population. This meant more income, better health and longer lifespans, along with more laws concerning the quality and upkeep of rental properties.
By the end of World War I, cities were a big draw for middle-class jobs and, for the first time, wealthy renters. Things were looking up for many Americans across the country, and then the stock market crashed. One in four people lost their job. The Great Depression had arrived.
The Great Depression: Rise of the caretaker manager
By 1933, the Great Depression had caused many apartment owners to default. (Property managers didn't exist yet as we know them today.) The banks, which were also struggling, were left with a bunch of properties on their hands and no understanding of how to manage them. After all, they're money managers, not caretakers. But there's no money if there are no tenants, and there are no tenants if there's no one to fix the leaky sink, handle evictions and all the rest.
There was a great need for affordable properties that were clean and looked after. Thus, the caretaker manager was born. They collected rent, did maintenance and looked after the day-to-day needs of the tenants.
Unlike modern property managers, caretaker managers didn't do any marketing or leasing. Those were still jobs for the property owner.
Irem & government make a difference
One of many sweeping changes to the real estate industry, a new organization was created to set professional standards for building management. It was called the Institute of Real Estate Management (IREM). At the same time, the federal government was investing in new housing under President Roosevelt's Public Works Administration.
Between IREM and the government, the nation saw an increase in affordable housing, improved living conditions and trained professionals to look after the buildings. IREM quickly became a beacon of stability and importance. It published the Journal of Real Estate Management, which later became the Journal of Property Management. It also helped the federal government understand the rental industry and set policy goals.
(By the way, IREM far from the only property management association out there. Check out BOMA, NAA and NARPM, to name a few. If you're feeling political, you can even donate to their PACs.)
Post-war through the 1950s: Real estate starts to look a little familiar
The end of WWII ushered in a new era: the Baby Boom of the 1950s. Jobs returned, the middle class expanded and a weary, post-war population was eager to spend money and live life to the fullest.
More people could afford cars, which were better-made, faster and got better gas mileage than pre-war models. Under President Eisenhower, a new, glorious highway system stretched nationwide. To this day, this network is considered one of the great technological achievements in modern United States history. And it's not just a cool fact: it had a huge impact on real estate.
With a good car and money to spare, many Americans looked to escape the increasingly crowded, noisy and polluted cities. Real estate provided the ideal solution, and the suburbs were born. In a matter of years, millions of Americans flocked to the suburbs in search of a better life. If you had to guess, what do you think this shift meant for the rental industry?
If you said an increase in single-family rentals, give yourself a pat on the back. Plus, many suburban homes built in the 1950s and 1960s contained a garden-level room that served as an additional rental unit. This provided income for property owners as well, many of whom were families living in the house.
The 1950s also ushered in one of the great innovations of commercial real estate: the shopping mall. These retail palaces were gathering places for the new suburbanites and required more complex property management oversight.
The 1960s: Rise of the property manager
By the mid-1960s, the rental industry was booming. Property owners could not keep up with all the short-term leases and never-ending marketing/leasing needs of their buildings. The caretaker manager system was no longer sufficient to handle the influx of work, so these marketing and leasing jobs fell to dedicated property managers. The age of the caretaker manager was over.
Despite this suburban rush, the history of property management is not without its dark spots. many minorities remained in the cities and were subject to decades of disastrous and prejudicial housing policies that are still felt to this day. The Civil Rights Acts of 1964 and 1968 (the latter of which includes the Fair Housing Act) and other legislative actions were passed to rectify some of these socio-economic issues.
The 1980s and 1990s: The era of income maximization
The 1970s and early 1980s were a great time to be in property management. Until they weren't.
When the Tax Reform Act of 1986 passed, real estate investors were no longer able to deduct their losses from their income. The only way for them to profit was to make sure each property produced actual income. Owners and investors now had to bring in property managers who understood the economy and could successfully market properties during hard times.
The real estate industry grew more complex around this time as well:
The Low-Income Housing Tax Credit (LIHTC) helped spark a boom of affordable housing projects.
Public and transparent real estate investment trusts (REITS) allowed many investors to pool resources and reduce risk.
Fair housing laws become trickier to navigate, requiring a property manager well-versed in changing policy matters.
Income maximization became the name of the game, and it still is today.
This was also the beginning of the digital age. Microsoft launched Excel in 1985 and spreadsheet accounting became an option over standard paper and ink ledgers. In 1984, Yardi Systems created "Basic Property Management" software (yes, that's what it was called) for the Apple II computer.
In fact, Anant Yardi built the first Yardi program because he owned a few properties in Santa Barbara and needed software to manage them. (It's often said that necessity is the mother of invention.) What started as a personal project evolved into one of the most popular and comprehensive real estate technology companies in the world. To this day — over 35 years later — Yardi Systems remains a family-owned business.
The early-mid 2000s: Crisis & recovery
Undeniably, the housing crisis and Great Recession of 2008 changed many lives. Unemployment skyrocketed, homes were foreclosed and wages stagnated. During that same period, the rise of online shopping coupled with the recession triggered declines across the retail landscape.
Fast-forward to today. The economy has largely recovered, but young people are not buying homes like they did pre-recession. There are many reasons for this, including the high entry point for homebuying. As a result of these barriers to home ownership, there are now more renters than ever. This is good for you when it comes to attracting prospects, but it has also made the industry more fiercely competitive than ever.
The 2020s: PropTech in residential and commercial markets
Technology developments have accelerated over the past few decades and the residential property management industry has kept up the pace. The first iPhone launched in 2007 and changed how we work, live and play. Renters can't imagine life without their cell phones, and property management companies (Yardi Breeze, for instance) have evolved needs beyond simple property management software.
The most competitive property management companies are using mobile friendly tech to market and lease properties, collect payments, track maintenance and contractors, etc. The best multifamily operators are already thinking about the ways PropTech can help their business.
Meanwhile, the commercial real estate sector has begun picking up on trends like online payments and tenant portals. These used to be more common in the multifamily market. As retail moves from brick-and-mortar to online, CRE is looking for new efficiencies like forecasting and maintenance dashboards to maintain their edge. Green energy technology is going from a sounds-nice idea to a must-have solution as government regulations on climate change kick in.
Lessons from the history of property management
When we study the history of property management, we see a consistent theme: real estate professionals succeed when they adapt.
In the 1930s, this meant keeping up with new government regulations and standards being set by organizations like IREM. Post-war, it meant following the trend to the suburbs and taking over the marketing/leasing of the properties. And since 1986, property managers have been charged with maximizing income.
Today, mobile technology is the key to success. Today's tenants expect to be able to communicate, execute leases and make payments around the clock — without visiting the property. That means you need to be able to work outside of the rigid limitations of your office.
Property management software is a modern solution for modern times. It streamlines and simplifies many aspects of property management. That includes accounting, owner reporting, maintenance tracking, CAM reconciliation, and of course, marketing and leasing. When you understand history, you better understand what it takes to survive and thrive in the property management industry: a relentless ability to adapt. Failure is always a possibility, but it's a near certainty for any business that gets stuck in its ways. Stay on top of the trends, and you just might manage to stay ahead of your competition.
If you're ready, join a free Yardi Breeze webinar to see refreshingly simple property management software for yourself.