Meet Andrew Jones, team leader of our amazing sales crew and a super enthusiastic guy. If you happen to go to an event that Yardi Breeze is also attending, there's a good chance you will meet him. Don't travel much? No biggie. He also answers your live chats from time to time. Try it and see!
When Andrew isn't working hard to make life simpler for property managers, he likes slurping down spaghetti and seeing the world. Keep reading to find out a little more about Mr. Jones…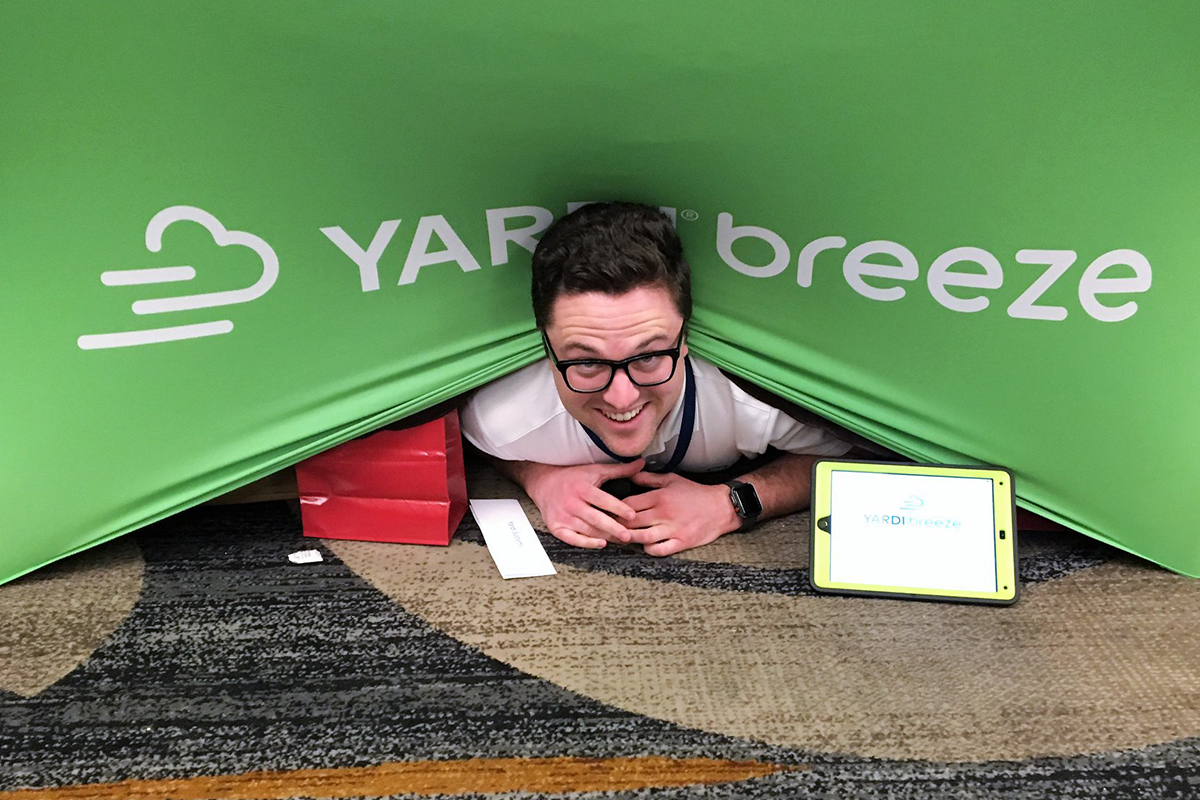 Fun Facts About Andrew
What do you like best about your job?
I love helping my team succeed. Having a new member learn Yardi Breeze and show it for the first time to an excited client is the best.
Do you speak any other languages?
No other languages aside from English. Although, I can hack myself through Latin. Mea Culpa!
How do you like to spend your free time?
Traveling, exercise and copious amounts of educational YouTube.
What is the most interesting place you've ever traveled?
Skagway, Alaska hands down. I mean a whole rock face is just graffiti. How cool is that? Juneau? (Editor's note: Very punny, Andrew.)
If you could have a super power, what would it be?
Cool superpower: whatever Doctor Manhattan has. (We had to look that up.)
Lame superpower: super financial prediction.
What is your favorite movie of all time and why?
My mom told me I would watch the original Doctor Doolittle over and over as a toddler. I never watch movies repeatedly in my adult life. So definitely Doctor Doolittle.
What is one thing on your bucket list?
Buy a 1968 Dodge Charger. Vroom Vroom.
What is your favorite food?
Anything Italian. That's amore!
If you could have dinner with anyone, alive or dead, who would it be and why?
Cincinnatus. The tales of antiquity just fascinate me. (We looked this one up too.)
What is your life motto?
Say yes, and then figure out a way to achieve it.