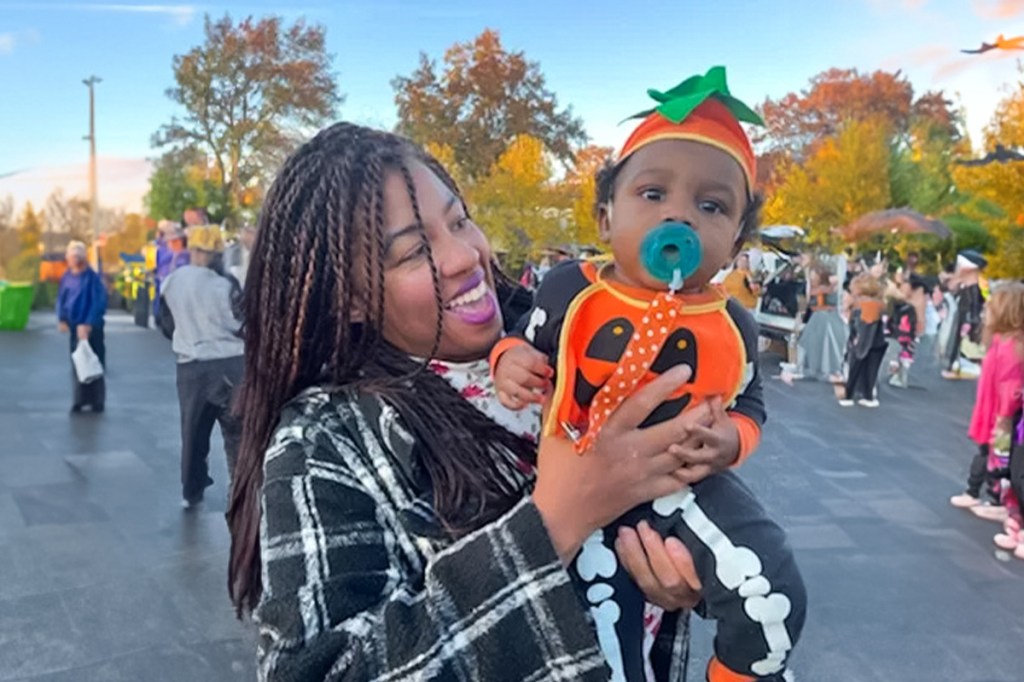 Family Promise of Greater Cleveland, Ohio, is a family homeless shelter and support service located in a former elementary school building. The agency serves an average of 75 families each year, most of whom are young children.
Families stay in the shelter for an average of 12 weeks, receiving basic needs such as food, clothing, cleaning supplies and access to medical care. Immediately after a family enters a shelter, a case manager conducts a thorough assessment to determine the family's housing options, benefits eligibility, employment readiness and life skills level.
"The case manager then works with each family to develop a plan for housing, employment and long-term stability," said Connie Sievers, grants and communications manager for Family Promise. "They also provide interested clients with links to workforce development programs and educational opportunities," Sievers explained.
Once a family transitions to a permanent home, they continue to receive case management treatment through Family Promise's Community Stabilization Program for at least one year.
"Family Promise's consistently positive outcomes speak to the effectiveness of its services. In 2022, 100% of positive housing outcomes were achieved with 90% remaining housed upon case closing," shared Sievers.
Family Promise's core services are growing and expanding its efforts to help address its clients' mental health. Training by The Sanctuary Institute for trauma-informed care (with its evidence-based Sanctuary Model) began in October 2020. In addition, Family Promise has also increased its community awareness and taken steps to diversify its revenue sources.
Funding from Yardi helps Family Promise's shelter and support services, including occupancy costs and salaries for direct staff.
"We are so grateful," said Sievers. "The staff was thrilled about the unexpected support and knew it would go a long way to help with their work."
Dina's Journey
Dina and her 13-year-old daughter found themselves homeless after their landlord sold the building they were living in, and the new owner did not want anyone residing on the premises. They first tried living at Dina's mother's house, though the conditions were inadequate. Dina had considered seeking services to help her, but her pride wouldn't let her. After a violent confrontation occurred between family members at her mother's house, she knew she had to leave the property to keep her daughter safe.
Dina contacted Coordinated Intake and was referred to Family Promise. She and her daughter didn't know what to expect and were nervous, but the staff soon helped her feel comfortable and safe in their living unit. They ensured that all essential needs were met, and that her daughter could remain in the same school she had been attending. Dina's compassionate case manager worked one-on-one with her to increase her motivation and to help her envision a brighter future. She also connected the family to many benefits, including SNAP, Medicaid and a rapid rehousing voucher.
Dina had always been interested in law enforcement. After successfully passing the City of Cleveland's Civil Service written exam and a physical agility test, she was accepted into the Cleveland Police Academy. After six months of intensive classroom and field studies, Dina graduated near the top of her class.
After graduation, she interviewed with the State of Ohio to train as a corrections officer. The interview was a success, and Dina was thrilled. She enrolled in the training program and received her certification.
"We are very proud to say that Dina and her daughter live in their own home while still receiving some support from Family Promise's community-based case managers. Dina is a juvenile corrections officer, and her daughter thrives in high school. The family's future is absolutely glittering! We are so glad we could help to get them there," shared Sievers.
Volunteer opportunities
Family Promise welcomes Yardi employees to become involved with the agency and the families it serves. Groups of employees can make meals for families in the shelter and host special events, such as parties, story times and movie nights.
The Employment Services Program utilizes volunteers to help with resume writing and mock interviewing. The employment staff is always looking for volunteers who can help identify trends in employment, forge connections with local employers, give Job Club presentations, and interact with clients to enhance career and financial skills. Volunteer opportunities also include sorting, organizing and retrieving donations, as well as other administrative support tasks and, occasionally, assistance with childcare.
Family Promise wants the readers to know how easy it is for low-income families to find themselves in the homelessness crisis. Inflation, poverty rates, limited education and affordable housing all factor into the situation.
"Family Promise workers are sometimes caught in the front lines of these crises and are literal saints in our opinion," says Suzy Scherer of the Yardi Cleveland office.