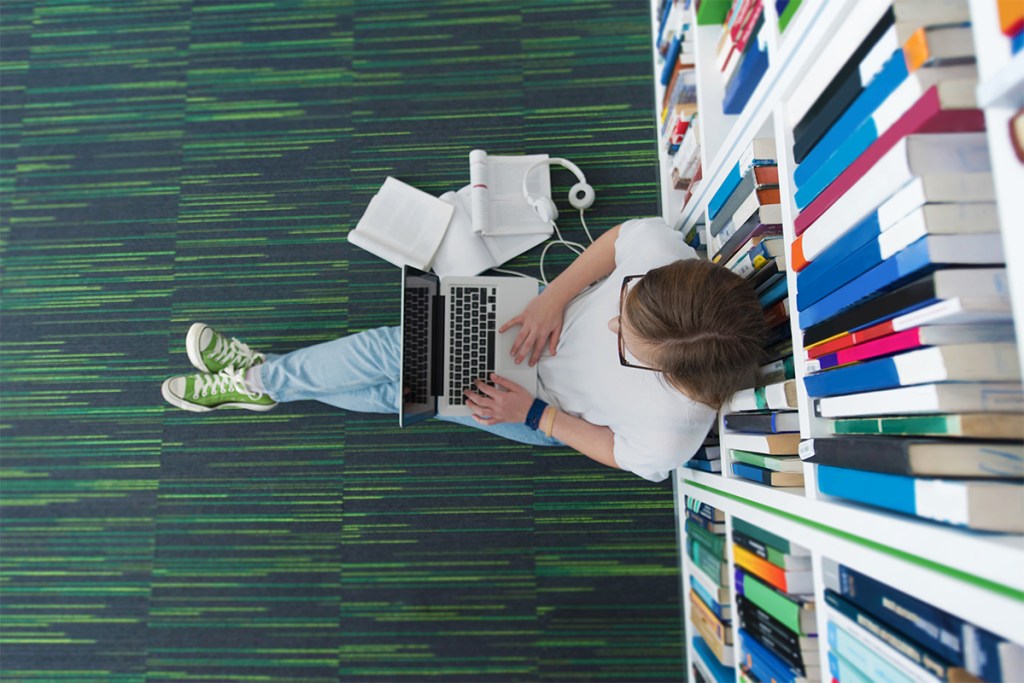 Can the history of property management help you today? The short answer is yes, but the "how" is where things get interesting. Everyone in property management should understand how this industry rapidly developed from almost nothing into an essential professional service. We can use that knowledge to better see the big picture and understand why government regulations and professional associations have developed the way they have.
Understanding the stakeholders and how they came to be major players in real estate is key to networking, expanding your circle of influence and finding help when you need it.
Plus, curious minds will delight in simply knowing more about their field!
The history of property management is fascinating because it's tightly related to how and where we live. We only need to look back 100 years to find a world without safety standards, renter protections or the property management profession as we know it today.
The early 1900s: Our history of property management starts here
At the start of the 20th century, those who lived in tenement housing had it rough. Their ramshackle buildings had poor ventilation, bad plumbing (or none), terrible lighting and poor safety measures in place for fire, construction, etc.
Even by the standards of that era, things were bad. Apartments were managed by owners who often did nothing but the most essential repairs. There was no incentive to go above and beyond because there were few repercussions for bad management. Lack of oversight meant renters were given little choice and even less protection.
In short, a human rights issue was quickly developing in our cities.
Industrialization & migration to urban centers
In the first decade of the 20th century, more people were flocking to urban centers. This created an unprecedented demand for housing in cities, and there was very limited supply. Working-class families were forced to overpay to live in squalor. These conditions did not escape the notice of the federal government, and Americans experienced the first widespread government crackdown on negligent property owners.
In those early decades, apartment quality improved and updated multifamily buildings were constructed. For the first time in Western history, living conditions were substantially improving for the general population. This meant more income, better health and longer lifespans, along with more laws concerning the quality and upkeep of rental properties.
By the end of World War I, cities had become a major draw for middle-class jobs. And for the first time, wealthy renters were coming in droves to live in cities (which were traditionally seen as spaces for the lower classes).
But another major setback was around the corner. After several decades of economic growth and relative prosperity across the country, the stock market crashed. One in four American workers lost their jobs. The Great Depression had arrived.
The Great Depression: Rise of the caretaker manager
By 1933, the Great Depression had caused many apartment owners to default. (Property managers as we know them today did not yet exist.) The banks, nearly all of which were struggling, were left with too many properties on their hands and little to no understanding of how to manage them. After all, bankers are money managers, not caretakers. Still, they knew there could be no money to manage without tenants. Likewise, there could be no tenants if there was no one to talk to prospective renters, sign leases, fix leaky sinks, etc.
Bankers recognized there was a great need for affordable properties that were clean and looked after. Thus, the caretaker manager was born. Those in this newly established profession collected rent, did maintenance and looked after the day-to-day needs of the tenants.
Unlike modern property managers, caretaker managers didn't do any marketing or leasing. Those were still jobs for the banks and property owners.
IREM & government make a difference
The 1930s saw many sweeping changes to the real estate industry. One such change: a non-government organization was created to set professional standards for building management. It was called the Institute of Real Estate Management (IREM) and to this day remains one of the largest and most influential organizations in real estate. At the same time, the federal government was investing in new housing under President Roosevelt's recently established Public Works Administration.
Between IREM and unprecedented government investment, the nation saw an increase in affordable housing, improved living conditions and trained professionals to look after the buildings. IREM quickly became a beacon of stability and importance. It published the Journal of Real Estate Management, which later became the Journal of Property Management. As the industry's "boots on the ground," it also helped the federal government understand the rental industry and write policy goals.
Today, of course, IREM is far from the only property management association. Check out BOMA, NAA, NAR and NARPM, to name a few.
Post-war – 1950s: Real estate starts to look a little familiar
We're going to skip over the 1940s. At that time, the country was more fixated on winning World War II than revolutionizing property management — and rightfully so. The end of that war, however, ushered in a new era: the Baby Boom of the 1950s. It's easy to imagine that Americans were eager to return to life in a big way. The economy boomed: jobs returned, the middle class expanded and a war-weary population was eager to start spending.
The automotive boom's impact on real estate
As a new level of consumerism swept the country, more people were buying cars. These autos were better-made, faster and got better gas mileage than pre-war models. Recognizing the important role cars would play in society, President Eisenhower oversaw one of America's crowning achievements of the 20th century: a new, glorious highway system that stretched its concrete tendrils nationwide. To this day, our highways are considered one of the great technological achievements in world history. And that's not just a cool fact: roads had a huge impact on real estate.
The suburbanization of the middle class
With both rubber and money to burn, many Americans looked to escape the increasingly crowded, noisy and polluted cities. For those who could afford it, suburbs were the next great escape. In a matter of years, millions of Americans flocked to the suburbs in search of a better life.
Life in the suburbs
For most new suburbanites, a better life meant purchasing single family homes. It's worth noting that many homes built in the 1950s and 1960s contained a garden-level room that served as an additional rental unit and source of income for property owners. In this way, many homeowning families had become landlords.
The 1950s also ushered in one of the great innovations in commercial real estate: the shopping mall. These retail palaces were gathering places for the new suburbanites and required more rigorous oversight. That meant more government regulation as well as expanded role for property management associations.
The dark side of suburban migration leads to fair housing laws
The history of property management is too often a painful reminder of where we've been (and where we've yet to be). In what is now known as the "white flight" from cities, many minorities, too poor and neglected to participate, remained behind in decaying and increasingly dangerous cities.
The crime statistics of this era are truly appalling. This in turn kept rents low and renters trapped with nowhere else to go. They were subject to decades of disastrous, prejudicial housing policies that are still felt to this day.
Thankfully, the Civil Rights Acts of 1964 and 1968 (the latter of which includes the Fair Housing Act) and other legislative actions were passed to rectify some of these socio-economic issues. These crucial actions passed by Congress are the bedrock of fair housing policies that guide property managers today.
The 1960s: Rise of the property manager as we know it today
By the mid-1960s, the rental industry was positively booming. Property owners could not keep up with all the short-term leases and never-ending demands of the job. The caretaker manager system, developed by banks during the Great Depression, was no longer sufficient to handle the influx of work. There was simply too much to do.
The solution: a new industry was born. Marketing and leasing jobs now fell to dedicated property managers so owners could focus on the money. The age of the caretaker manager was over.
The 1970s – 1990s: The era of income maximization
The 1970s and early 1980s were a great time to be in property management. Until they weren't.
The Tax Reform Act of 1986 was one of the top priorities for President Reagan. The wealthiest Americans benefitted from a dramatic reduction in income tax, but the rental industry took a hit. Real estate investors were no longer able to deduct property losses from their income. The only way for them to profit was to make sure each property produced actual income. As a result, many owners and investors had to bring in property managers who understood the economy and could successfully market properties during hard times.
The real estate industry grew more complex around this time as well:
The Low-Income Housing Tax Credit (LIHTC) helped spark a boom of affordable housing projects
Public and transparent real estate investment trusts (REITS) allowed many investors to pool resources and reduce risk
Fair housing laws become trickier to navigate, requiring property managers who were well-versed in the latest policies
Income maximization became the name of the game, and it still is today. This moment coincided with the beginning of the digital age. Microsoft launched Excel in 1985, and spreadsheet accounting became an option over standard paper and ink ledgers.
The birth of property management software
In 1984, Yardi Systems created "Basic Property Management" software for the Apple II computer. Fun fact: the computer Anant Yardi used to develop the software is on display at Yardi headquarters in Santa Barbara, California.
Founder and CEO Anant Yardi built that first program because he owned a few properties in Santa Barbara and wanted specialized software to manage them. What started as a personal project evolved into one of the most prominent names in real estate technology companies worldwide. It started as a family-owned business, and 40 years later, Yardi Systems remains a family-owned business.
The 2000s: Crisis & recovery
Undeniably, the housing crisis and Great Recession of 2008 was an historically catastrophic event. Unemployment skyrocketed, homes were foreclosed and wages stagnated. During that same period, the rise of online shopping, coupled with the recession, triggered declines across the brick-and-mortar retail landscape.
Late 2010s – 2020s: Embracing technology & automation
There was a small window between the housing crisis and the pandemic when the economy was looking up. The stock market was roaring at all-time highs, the job market had improved — then COVID-19 shut us down and locked us in. CRE was hit hardest, and Yardi was among the companies to help distribute federal relief funds to real estate businesses. We've largely moved on from the worst of it, but we now face a new set of uncertainties. Interest rates are rising, there's talk of a recession around the bend and no one really knows what's next.
Facing uncertainty with technology
When remote work and contactless everything became the new norm, technology helped keep the real estate industry moving. Technological developments have accelerated over the past few years, and the property management industry has stepped up to the plate. Mobile-friendly, all-in-one software such as Yardi Breeze offers housing providers an affordable way to manage their properties from anywhere. Today, companies of any size and portfolio makeup can get set up with Breeze or Breeze Premier in a matter of days or just a few weeks. As a single stack software, it allows users to market and lease properties, collect payments, track maintenance, send reports, manage investments, conduct resident screening and more from a single platform.
Further reading: All-In-One Property Management Software Is Everywhere. How Do You Choose?
It's more important than ever to make every penny count. Online payments and tenant portals aren't just trends: they're essential time- and money-saving services. As retail moves from brick-and-mortar to online, CRE is looking for new efficiencies like forecasting and maintenance dashboards to maintain their edge. Likewise, green tech services, including utility invoicing and billing services, are becoming must-have conservation solutions. They can provide information that helps drastically reduce both energy costs and consumption.
Lessons from the history of property management
When we study the history of property management, we see a consistent theme: real estate professionals succeed when they adapt.
In the 1930s, this meant keeping up with new government regulations and standards being set by organizations like IREM. Post-war, it meant following the trend to the suburbs and taking over the marketing and leasing of the properties. And ever since the 1980s, property management has been about maximizing income.
Today, mobile technology is the key to success. Today's tenants expect to be able to communicate, execute leases and make payments around the clock — without visiting the management office. That means you need to be able to work outside of the rigid limitations of traditional office hours.
For many businesses in this industry, all-in-one property management software is the future-proofing solution that makes the most sense. It streamlines and simplifies many aspects of property management (e.g., marketing, leasing, accounting, owner reporting, maintenance tracking, CAM reconciliation). It also helps keep you compliant with federal and state-based regulations. In fact, Breeze Premier is one of the only property management solutions with built-in New York functionality.
The history of property management is a history of keeping up with the latest tech, the latest regulations and the latest business strategies. Today's small businesses have access to the same tools that big businesses use to stay ahead. The size of your business no longer determines your ability to grow and compete. The question is: are you using the tools at your disposal?
Tools for you: Free Yardi Breeze Webinars: All Property Managers Welcome
Citations for this article
Rosemary Carucci Goss & Howard L. Campbell (2008) The Evolution of Residential Property Management: From Caretaker to Income Maximization Managers, Housing and Society