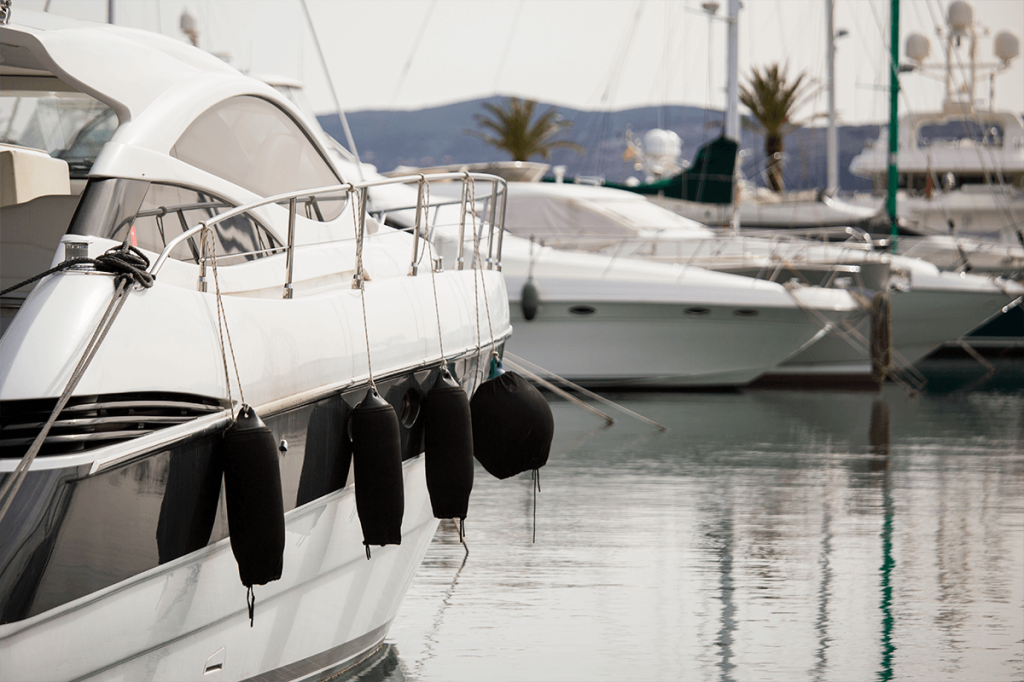 RV and boat sales are on the rise. In fact, they have been for years, quietly fueling an increase in suitable storage facilities. The pandemic further contributed to a surge in RV and boat purchases, which in turn caused a dramatic spike in the demand for storage. Today, more people are using RV and boat storage facilities than at any point since 2012 — and quite possibly at any point on record. But is the industry ready to accommodate the sudden surge?
Quick hits
Demand for RV and boat storage facilities has increased due to a surge in RV and boat purchases
There are over 800 completed RV and boat storage properties in the U.S.
RV/boat storage properties accounted for $556.1 million of sales in 2022
The average price per acre of RV/boat storage properties sold rose to $661,000 in 2022, a 53.6% YoY increase
RV ownership has increased by more than 62% in the last 20 years
Increased development & sales
According to data from Yardi Matrix, which tracks self storage properties in the U.S., the popularity of recreational vehicles (RVs) and boats soared in recent years. At the peak of the pandemic in 2020-21, many people sought out ways to travel and enjoy themselves outdoors while avoiding crowds. This led to an increase in demand for storage facilities, specifically designed for RVs and boats. Now, there are over 800 RV and boat exclusive storage properties in the country, with more in the development pipeline.
Rising prices: a look at the RV storage market
RV/boat storage is an emerging niche segment dominated by mom-and-pop owners. However, more institutions are entering the market, having found favorable conditions for investment. In 2022, RV/boat storage properties accounted for $556.1 million in sales, 46.4% year-over-year increase. Yardi Matrix data shows this is due to rising prices: the average price per acre of RV/boat storage properties sold rose to $661,000 in 2022. That's a 53.6% year-over-year increase.
These increases a significant but part of an ongoing trend. The Recreational Vehicle Industry Association (RVIA) found that RV ownership has increased by more than 62% over the last 20 years, with a record 11.2 million households now owning RVs. The study also found that 31% of respondents were first-time owners, indicating significant growth in the industry.
RV usage is no longer limited to older Americans, as a growing number of millennials and Gen Z are participating in the activity. The survey also found that 84% of 18-to-34-year-olds plan to buy another RV, with 78% preferring to buy a new model.
Bringing in the business
Now that we've reviewed the latest data, let's look at some ways self storage operators can attract the business of RV and boat owners. We'll focus on customer service, amenities, security and facility location.
Customer service is key for RV & boat facility managers
It's always important to provide a high level of service, and it matters even more for customers with large, expensive boats and RVs. Customers might want to have a look around your facility before entrusting you with their vehicle. So, take them on a friendly tour and prove that your service is second to none. In the offseason, you want to be top of mind when prospects and potential return customers are thinking again about storage.
Facility managers need amenities RV & boat owners want
RVs and boats require special care. If people can keep and maintain their vehicles on-site at your storage facility, you're more likely to attract them as customers. For RVs, consider amenities that you'd find at most RV campgrounds or mobile home lots. These include climate controls (especially for cold-weather storage), electrical hookups, waste management systems, a wash station, heavy-duty jacks for tire changes and basic on-site maintenance, etc. Some boats may be able to use those amenities as well, in addition to specialty boat lifts for cleaning and routine service.
Put security measures on display
Invite prospects to tour the facility and show them how you protect their possessions. While you're at it, show off the property management software you use to stay connected with your customers. They'll appreciate the ability to easily contact you with questions, complete the leasing process and pay rent online.
Many storage facilities have adopted 24/7 self-service access. With the right security measures in place, such as CCTV cameras, thermal sensors, smart locks, motion detectors and traceable keys, you can ensure a high level of security and privacy after hours.
Boat storage location matters (best near the water)
The closer you are to water, the easier it will be for customers to haul their vehicle out of storage and set sail. Obviously, you can't just move your property waterside on a whim, but the boat scene has grown such that it might make sense to expand nearer to water, if expansion is in your plans.
Even if adding or changing locations isn't possible, you can still adapt your marketing to meet the clients' needs. On your website in your listings, include maps and directions to nearby docks. Just make it clear that you're engaged with the boating community and can cater to their needs.