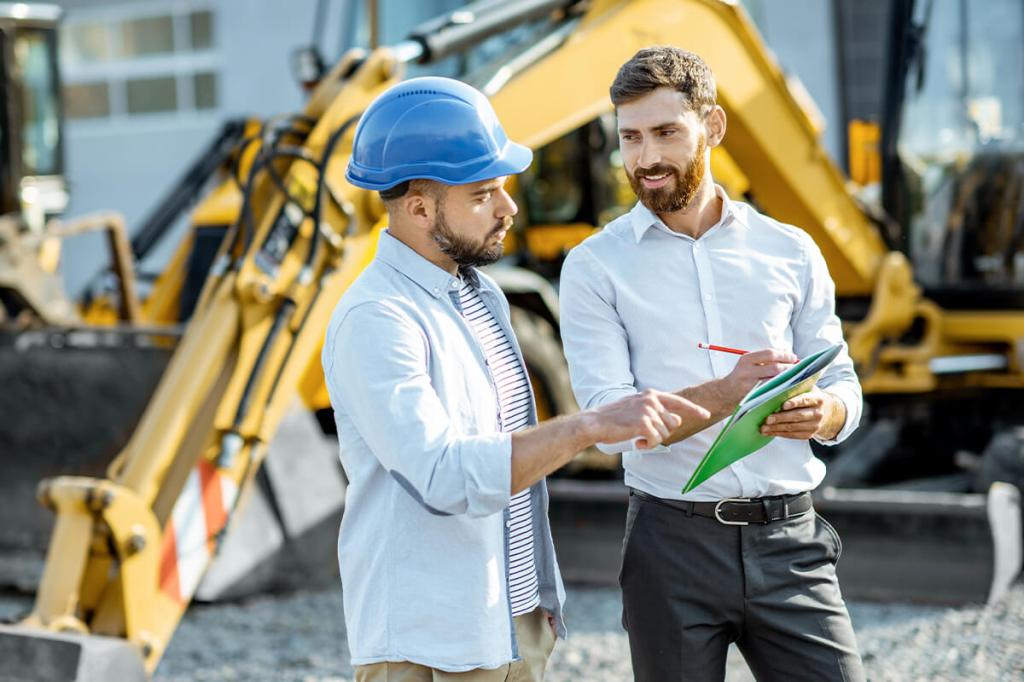 Property managers deal with a fair amount of risk when working with partners, vendors, tenants and other external company relationships. Without proper management, these risks can turn into bigger problems that cause unwanted stress and can disrupt other parts of your organization. Protect your company's needs by assessing, measuring and tracking your vendor contracts and relationships to mitigate risks.
Want to manage vendor risk efficiently? Follow these tips to optimize and streamline your vendor management process.
1. Create a risk management plan
Growth, efficiency and profitability are the top three priorities for property managers this coming year. Make your priorities actionable by creating a plan that helps you manage and mitigate risk in real-time. Whether your organization needs a one-time project completed or you're investing in an ongoing partnership, it's important to understand how each vendor fits within your organization's projects and goals before reaching out to potential vendors.
To start, create a risk management plan that outlines how you will identify risk. Include operating procedures in place to mitigate them. If you have a risk strategy in place, be sure it defines the policies, roles, responsibilities and other expectations. Your organization and chosen vendor must adhere to them throughout the span of your project. An effective plan will provide the framework for you and your team that identifies, handles and controls vendor risks. Without a proper plan, property managers risk losing profits, vendor negligence and loss of control.
2. Screen & assign vendors
Before onboarding potential vendors, make sure they're accurately screened. That way, you can ensure you're getting quality products and services for your project. Failing to spot potential bottlenecks and issues at the first step of a vendor relationship can cost your organization serious issues down the line. Before reaching out to vendors, maintain your due diligence and do the following:
Conduct a background or reference check
Check for industry experience
Ensure professional licensing
Verify insurance and other documentation
Credentialing vendors at the beginning of the process saves you time and helps get your project done within budget. Knowing up front whether a vendor can meet your needs can save you from having to pay more for someone else to fix it. With easy-to-use property management software, you can create vendor records, manage contracts, credentials, insurance expirations and more — all on one platform.
3. Stay compliant
Anytime your organization works with an outside vendor you can expect there to be risks. When managing vendor relationships, don't let regulatory and compliance issues halt your project. Failing to follow industry-specific standards and regulations can cause financial or legal action and put your organization and vendor relationships at risk.
If you're managing vendors for building or construction projects, you need to be aware of the environmental and safety risks your organization is liable for. Having a property inspected for dangers such as lead, asbestos or mold can help property managers assess their project's needs. Inspections will help ensure compliance with federal and state laws and regulations. All this becomes especially important when it comes to the proper handling and disposal of hazardous materials.
If you're looking for a single connected solution to manage your assets, products like Yardi Breeze and Yardi Breeze Premier can deliver portfolio-wide insights to help mitigate vendor compliance issues and optimize all aspects of business.
The last thing a property manager needs is a lawsuit or fees when overseeing any maintenance or construction project. Utilizing the right tools and being aware of local regulations will always keep your organization in compliance.
4. Simplify vendor payments
When managing vendors, it's important to keep all your financial information organized and efficient — just as you expect to receive payments on time, so do vendors. If your accounts are a mess, expect to lose time, efficiency and revenue. With Breeze and Breeze Premier, you can streamline your accounts payable with job cost tracking, invoice approval and processing. This makes vendor payments easy and efficient. Plus, the easy-to-use software includes helpful vendor tools to make managing third-party relationships a breeze.
If you want to effectively manage vendor risks and relationships, then you need a property management system that helps you streamline your workflow and efficiency. Whether you're a current Breeze customer or looking to expand your software capabilities, Yardi offers multiple platforms to help you meet your property management needs.