Will you be joining us at Apartmentalize Powered by NAA from June 22-24 in San Diego? We're proud to be a Strategic Partner at the event, but we're even more excited for a chance to see all of you in person!
Come see us at booth 815 to see why Yardi is where success happens.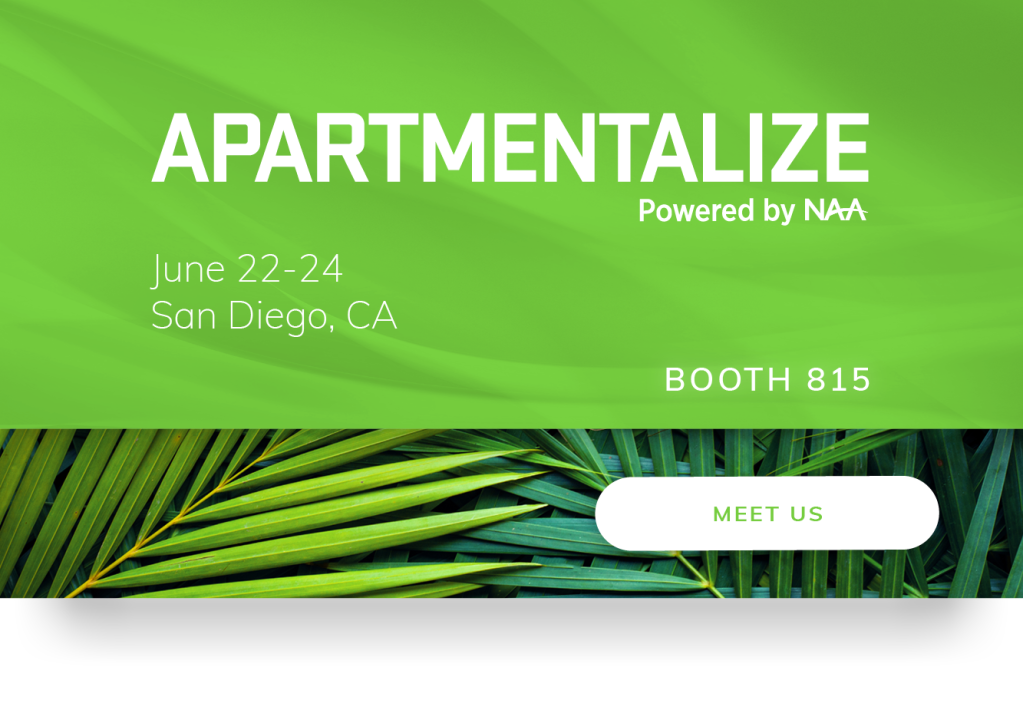 Success is key
This year, we're locked in on the tech and services that will help your business stay efficient, tackle the talent shortage and expand the reach of your leasing team. To that end, there's going to be a special focus on the importance of all-in-one (aka single stack) property management software.
But there are so many software companies out there — how are you supposed to pick? If you're in the market for new software, check out or new ebook, All-In-One Property Management Software Is Everywhere. How Do You Choose? It covers:
Why single stack matters
The benefits of true all-in-one software (many claim to be but actually require third-party integrations)
Important features you need to match the needs of the modern renter
How to identify a great technology provider
At the show
With over 300 sessions, events and networking opportunities, your time at Apartmentalize Powered by NAA is valuable. Even so, it's a great opportunity to prioritize finding the right software provider. If you meet with our product experts, you'll be able to ask as many questions and see as many features as you need while enjoying complimentary refreshments. That's why we recommend guaranteeing time with us by letting us know you'll be there.
If you can't make the conference but still want to see a live demo of Yardi Breeze or Yardi Breeze Premier, just contact us today and we'll give you the personalized experience you deserve.