Sean Collins is the founder and affordable housing manager of Grand Teton Properties LLC. Sean's affordable housing property management company currently operates 48 units and generates $330,000 a year in revenue. As a small, independent business owner who mostly operates alone, Sean doesn't have time to waste on manual processes and complex compliance tasks. He talked to us about why he made the switch to Yardi Breeze Premier to help manage his affordable properties.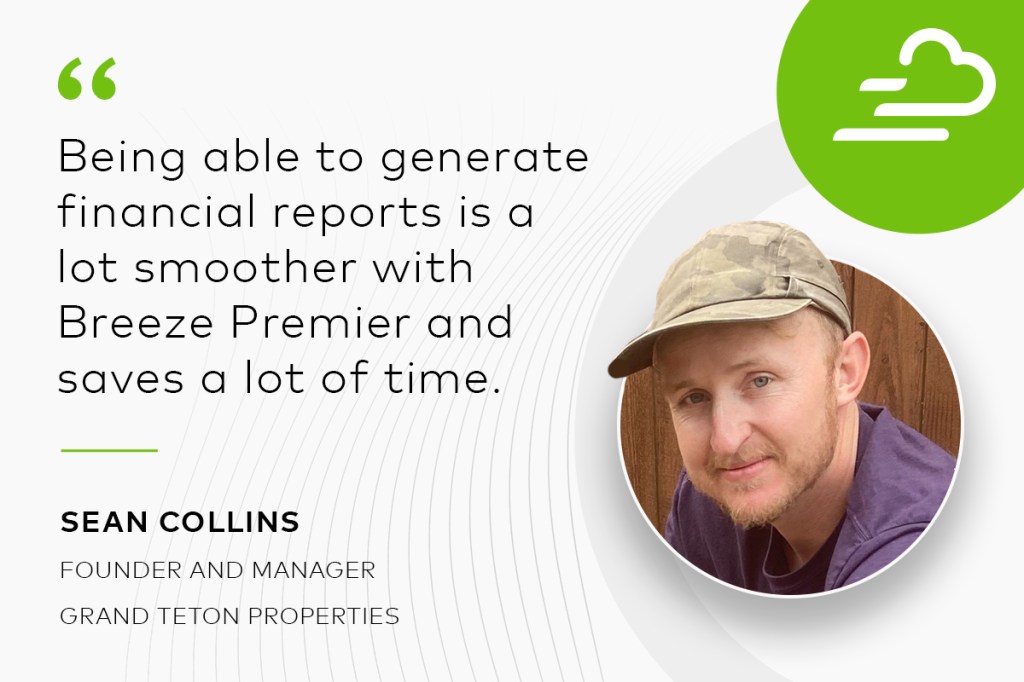 Please tell us a little about yourself. What's your background, and how long have you been an affordable housing manager?
This is my first affordable housing property, and it's also my biggest property. I've always had an interest in real estate investing, and I've been doing it since I dropped out of college. I didn't really know what I wanted to do in college and just kept building my portfolio with different properties, selling them, and now this is my only one. Affordable housing has been something new I've had to learn, and Breeze Premier has been helpful. Without it, I'd be kind of lost on the vouchers and everything I've been doing at this property.
Why Breeze Premier for your affordable housing property?
For affordable property managers, you need to accept vouchers, and you have to do a bit of research to find software made to manage affordable properties. I did my research and had consultations with different companies. By far I was most impressed by Yardi. When they pulled up a demo on the screen and went through the processes, it was the cleanest and best looking to me.
What problem is property management software solving for your business?
Breeze Premier lets me keep up with HAP submissions, certifications and everything else that's part of affordable property management. I do a lot of the processes myself, which can get really tedious.
I use utility reimbursement checks, which means I submit the vouchers, Yardi automatically generates each one and I print them all off. Prior to that, I was inputting each voucher manually, and it's time-consuming to do that 15-20 times a month. It may not seem like a big thing to print utility checks, but Yardi saves me a couple hours each month. That's nice when you're trying to do everything else that an affordable housing property entails.
Prior to Breeze Premier, what affordable housing tools did you use?
The software I had before simply submitted vouchers. I did the rest of my accounting through QuickBooks. That's great for general business tracking, but for property management specifically, it's not awesome.
Could you elaborate on what QuickBooks, your accounting software, wasn't able to do in property management?
Breeze Premier keeps an updated rent roll, whereas previously, that was on a completely disparate Excel spreadsheet I had to keep. QuickBooks isn't really something that you can set up to go into reports and print a current rent roll for that day. It's so much easier with Breeze Premier. Also, generating financial reports is a lot smoother with Breeze Premier and saves a lot of time.
What would you tell another affordable housing manager who is on the fence about property management software?
For my particular situation, it was necessary to get software that includes affordable functionality and more. I could have gone with a company again that just does affordable. But, it made much more sense to get Yardi and have everything in one place. If you're doing a lot of things yourself, it saves you a ton of time.
What do you see as the roadmap for the future of your business?
I have expansion plans, but I'm shifting to a less aggressive strategy while this runs for a few years. I'm enjoying the property and software I have, and I'm happy letting everything run as stress-free as possible.