Do you manage manufactured housing? If so, you'll be happy to know that Yardi Breeze now supports your properties. Get the features you need to market lots, collect rent and/or lot fees, run monthly reports and more.
Not everyone knows that manufactured homes are a modern, affordable alternative to traditional single family homes. Let's look at what manufactured housing communities have to offer.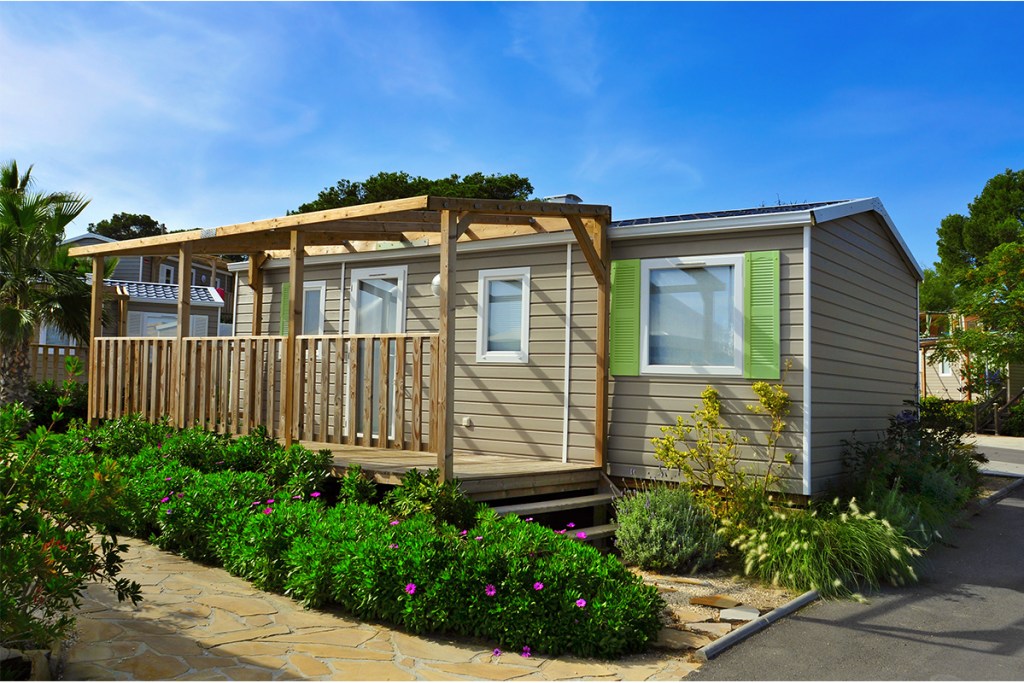 Different types of manufactured housing
There are three homes that fit into this category: mobile homes, manufactured homes and modular homes.
Mobile homes
Mobile homes are sometimes known as "trailer" homes or campers. However, the National Manufactured Housing Construction and Safety Standards Act of 1974 set new standards for mobile homes. For the first time, there was a distinction between traditional mobile homes and higher-quality manufactured homes.
The Housing Act of 1980 went a step further, changing the term for late-model mobile homes to manufactured homes.
Manufactured homes
The terms single-wide, double-wide and triple-wide refer to manufactured homes. A double-wide has two sections put together to make a larger home. A triple-wide has three sections.
These homes are put together in a factory and can be placed on the same type of foundation used by on-site homes. They are often delivered in one piece (or several sections for double/triple wide models). If the home needs to be moved, a professional service can take the structure off the foundation for transport.
Manufactured homes are built with increasingly high-quality materials. In many cases, the amenities, flooring, walls/paneling, etc. are nearly identical to those found in traditional homes.
Modular homes
Some manufactured homes are built in two or three parts in a climate-controlled factory. They are then put together on-site. The building materials, layout, size, etc. are fully customizable.
Modular homes are classified as real estate, not general property. For this reason, property managers will not necessarily use Yardi Breeze's manufactured housing feature to list and lease modular homes.
Options for renting
Every community operates a little differently. There are three common ways people rent spaces in manufactured housing parks.
Community-owned home: Rent is paid for a home owned by the park. The resident makes one payment that covers both lot and home.
Resident-owned home: A resident has their own home and wants to place it on lot in the community. The resident pays lot rent.
Rent-to-own: Community rent-to-own programs make it possible for renters to eventually own their home. After the renter fully pays off the home, they will only pay lot rent.
Benefits of manufactured housing
Late-model manufactured homes are much better than ones that were built even a few decades ago. In fact, there are several unique benefits that millions of renters are enjoying today.
Manufactured homes cost less than single family rentals.
The owner or property manager is responsible for all maintenance.
Many of these homes are easy to modify or upgrade according to the renter's preferences.
Challenges of manufactured housing
There are a few challenges to leasing manufactured and mobile homes.
The value of manufactured homes depreciates, as they are considered personal property, not real estate.
Manufactured homes require fairly regular maintenance. The pipes in these homes are especially vulnerable to damage in cold weather.
Software can help
Yardi Breeze can help manufactured housing community managers every step of the way.
Track the availability and status of lots and homes.
Market and lease lots online just as you would other properties.
Receive and follow maintenance requests in one place.
Process rent payments quickly and accurately for each resident.
Questions? Want to get started? Check out our manufactured housing guide and request a custom demo today.