Property managers do not want to spend all day on tenant invoices, and Yardi Breeze makes it easy to create and manage tenant invoices. This article covers everything you need to know about finding and creating tenant invoices in Yardi Breeze.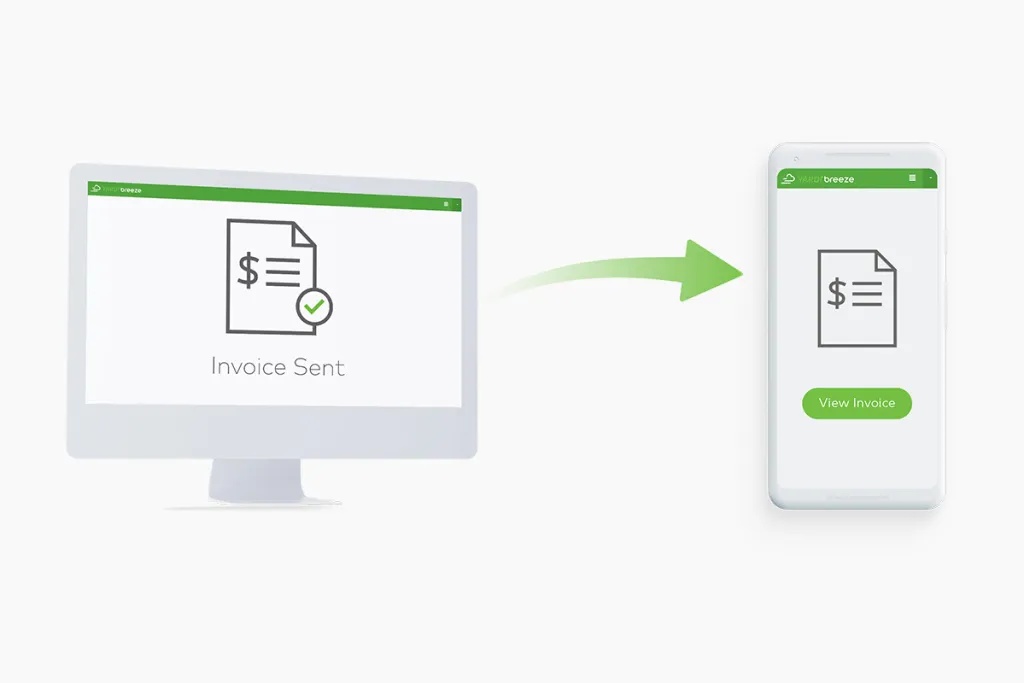 What is a tenant invoice?
An invoice is a single charge or group of related charges. It is often the most professional way to request payment because it appears on your official letterhead. It also includes an invoice number for better record-keeping.
Property managers can use Yardi Breeze's invoice feature to set recurring payments or make one-time charges. Conveniently, tenants will receive these invoices via email or their tenant portal.
For many tenants, a monthly invoice will simply be a recurring charge for rent. However, other charges may be present (e.g., parking).
Yardi Breeze itemizes each invoice
All invoice charges are itemized for your convenience. Invoices can include one-time late fees or repair charges that the tenant will pay. The grand total of all charges displays at the bottom of the invoice.
Note that multiple charges will show up together on an invoice if they are listed in the detail lines on a single charge record. If the charges are not on the same charge record, they will not appear on the same invoice.
We recommend using the invoice's Notes field to provide important details about each charge. For instance, you might add the date along with a one or two-word description of the charge (e.g., 4/19 Parking).
How to create tenant invoices in Yardi Breeze
Creating a tenant invoice is easy. Just follow the steps below:
Navigate to Reporting, then Correspondence. Choose Tenant (unless you want an invoice for a vendor/owner).
By default, the correspondence type will be Tenant Statement. Change it to Invoice.
Enter a Property and enter a time range in the Month From and Month To fields.
Select Display. The bottom half of the screen displays the tenants with charges in the selected time period.
To download and view an invoice, select View. Select Email to send the invoice directly to the tenant.
Use monthly posting to send invoices
The Monthly Posting feature makes it easy to prepare invoices. Once you run monthly posting, you can go directly to the Correspondence screen and generate invoices. Here's how:
In the Monthly Posting screen, click Generate/Email Tenant Statements.
The Correspondence screen appears, with the same filter criteria that you ran for monthly posting (the same property and month).
Change the Type field to Invoice, and the invoices are ready to be sent to the tenants.
"Chargeback" to a tenant
Yardi Breeze also lets you "chargeback" expenses to tenants. For example, if a tenant is responsible for the cost of a broken window, this feature lets you bill the tenant but direct the payment to the vendor. Commercial property managers may use this feature to charge estimates for expenses or end-of-year reconciliation.