Are you going to attend NAA Apartmentalize in June? We are! Learn more about one of the biggest property management trade shows of the year, discover fun prizes you can get when you meet our team, and see how you can save a little green! (We love green, can you tell?)
What Is NAA Apartmentalize?
Apartmentalize, powered by NAA, is the annual educational conference of the National Apartment Association (NAA). It's the premier trade show for educating professionals of all job functions within the rental housing industry. Apartmentalize 2018 will be happening June 13-16 at the San Diego Convention Center, right along the waterfront.
Watch & Win With Yardi Breeze
Come meet our Yardi Breeze team, learn more about the product and win prizes. We're giving away an Apple Watch and Apple TV 4K during the show! All you have to do is watch one of our express, 60-second demos to be entered to win. You can't miss us in booth #1823 in Hall E. We also have some free giveaways that will be waiting for you.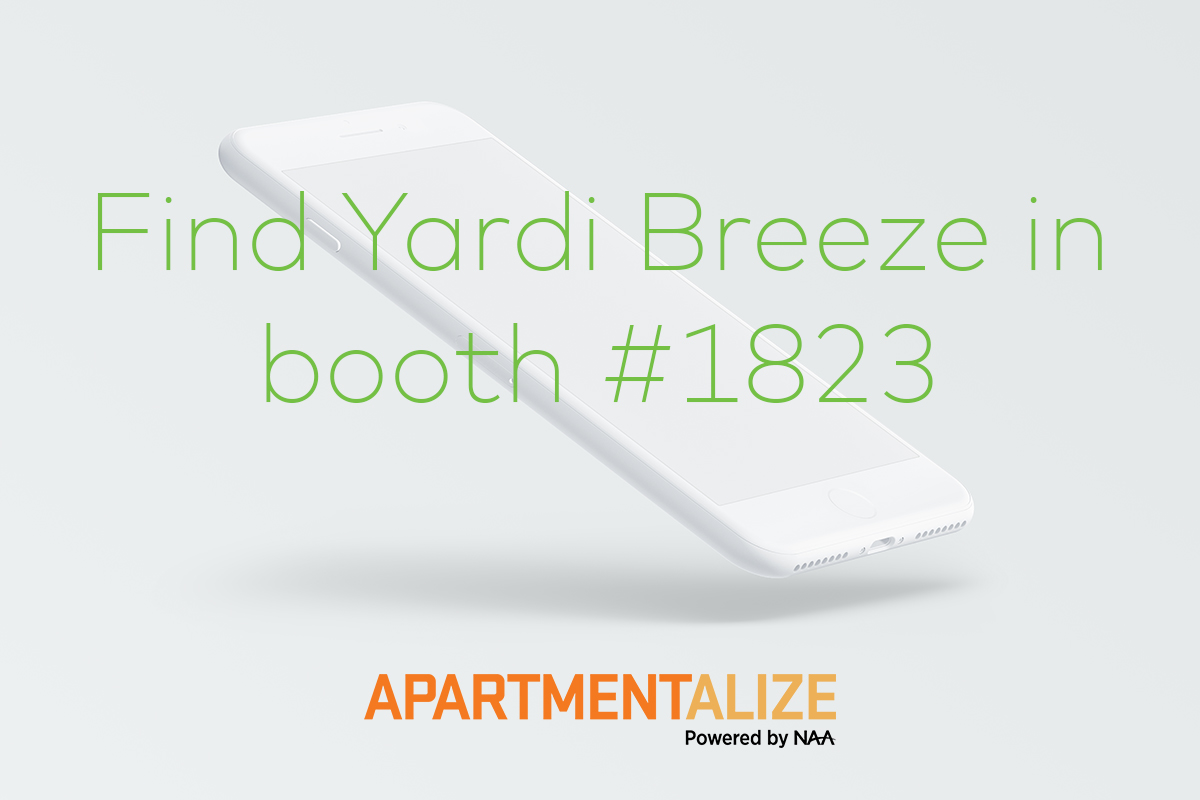 Independent Rental Owner? We'd Love To Meet You
We love our IRO friends. If you're interested in learning more about a special event we're hosting for IROs during the show, contact us. We'll give you the all the details.
Save On Your Registration With Our Discount Code
Haven't registered yet? Save $75 with our discount code. Register for Apartmentalize now and enter code APTIRO2018.
Say Hi To The Rest Of The Yardi Team
While you're there, say hello to our friends at the big blue Yardi booth, #1019, also in Hall E. You'll be glad to know the whole Yardi family is a friendly bunch. As a company, we're also dedicated to both leading and participating in educational events for property managers and owners. To that end, if you have the time, you should catch one of these sessions during the show:
We hope to see you in San Diego. If you stop by the Yardi Breeze booth, mention this post – we love meeting our readers.