Have you heard the news? Yardi Breeze is officially available to small to mid-sized owners and managers across the U.S. We're excited, and so are our early adopters! Read the full press release.
"We were able to set up our apartments in about 30 minutes," shared Allan Shapiro, a principal at Castle Rock Real Estate. "The process was easy, straightforward and seamless."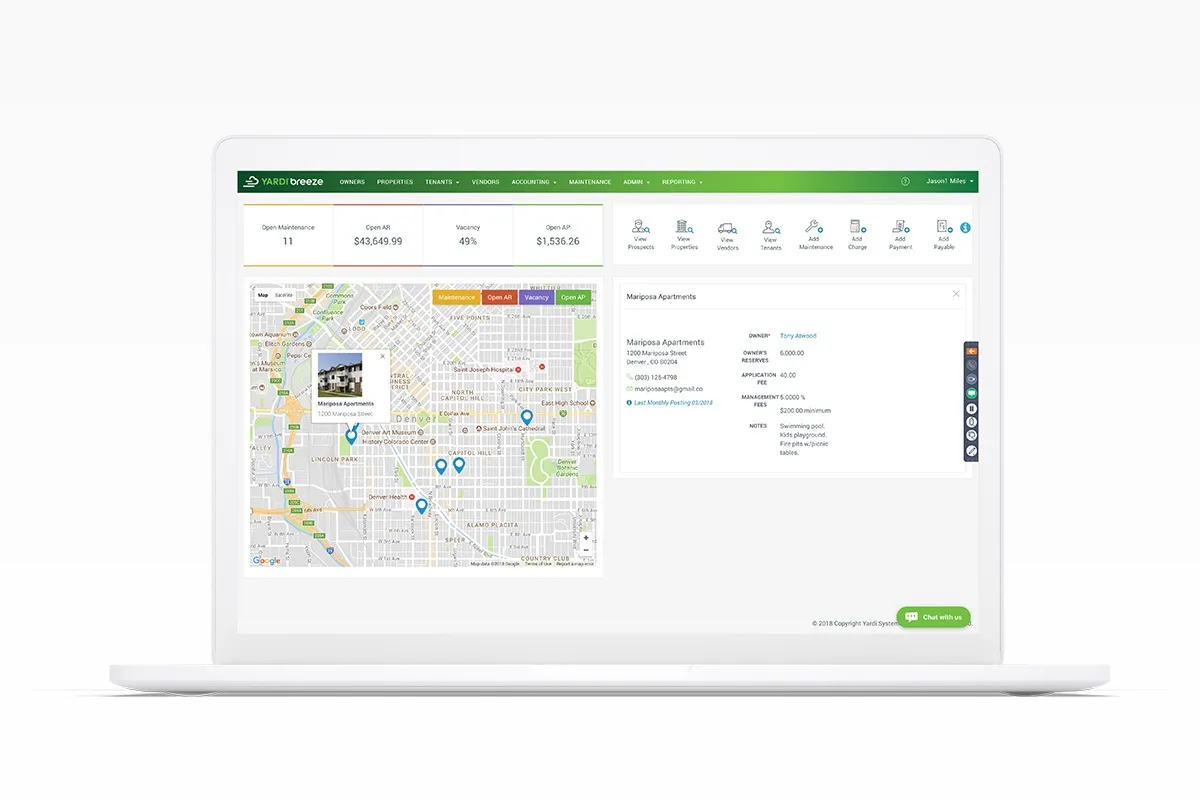 Why Breeze?
"Yardi Breeze is the result of Yardi's 30+ years of providing quality software with unwavering customer focus," said Terri Dowen, senior vice president of sales at Yardi. "It is designed with the unique needs of smaller operators in mind."
With an affordable pricing model with monthly fees starting at $1 per unit, Yardi Breeze combines a wide array of tools into one easy-to-use interface. You can manage multifamily apartments, single family homes and commercial properties all in one place. Better still, it's mobile!
"From instant live chat support to automatic address completion and one-click data upload, everything is aimed at saving time, which is often a small operator's most precious commodity," said Dowen. "Our clients tell us we've definitely hit the mark."
Ask Us Anything
Our support team is ready to chat with you! Get in touch now to get your questions answered.