Interested in the most innovative new products for property managers? So are we! We looked over Time Magazine's list of the best inventions of the year and pulled out the ones that could be applied in property management. There are some exciting discoveries here, ranging in practicality and price point, so check them out. Here are the best inventions for property managers in 2022.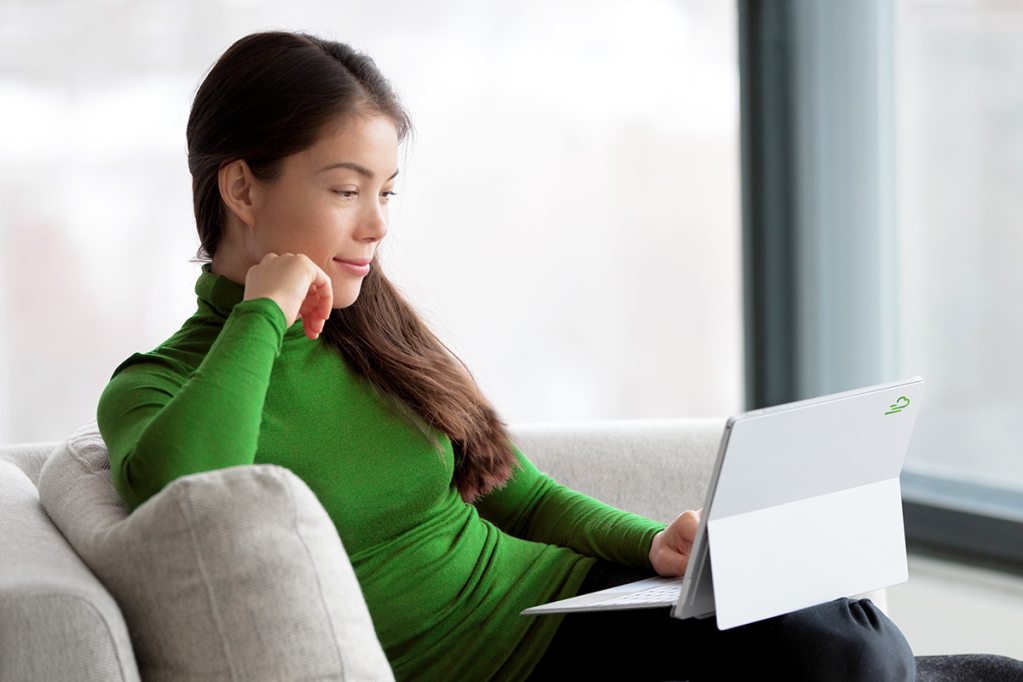 These hands-free shoes will help you keep newly washed carpets clean. Pop in and out of units in a hurry, even when your hands are full. They're made to be comfortable, light and eliminate laces. Look for specially marked editions made with sustainable materials.
It's easy to see how property inspections could happen remotely with the right tech. And that tech might already be here! In fact, this software can power a drone to autonomously inspect your grounds, provide insights from visual data and allow you to react in real time. Multiple models are offered to fit your budget and needs.
ADT's mobile-friendly security solution, the SOS Slider, is perfect for increased on-the-go safety and peace of mind. It's made to be easy-to-use, discreet and can even check in on you at a time of your choosing. A trained ADT security professional is always just a swipe away.
Even if you prefer the hands-on nature of working on a phone or tablet, the limited screen size can be an issue for data-heavy operations. The ultra-thin touchscreen is a smart way to make work even easier. Espresso claims this to be the thinnest portable touch screen monitor in the world. It's also lightweight, well-constructed and easy to move anywhere.
When time is limited, property photo updates may be the last thing you want to spend hours on. This clever take on the selfie stick takes high-quality, 360-degree photos. A single photo can capture an entire room. Likewise, an outdoor photo can immediately showcase your property. Once you upload photos to your ILS or marketing website, visitors will be able to scroll directionally. It's almost like a digital tour in photo form.
The company calls it "personalized planning in your pocket." It could also make a great tool (alongside property management software) to help you plan and prioritize large-scale projects, purchases and renovations. Quickly estimate costs, property value, ROI on repairs and other improvements for your single family home portfolio.
This high-tech gym amenity is a full gym in a compact space. Its small footprint could make for an appealing amenity when you don't have the square footage (or budget) for a full-fledged gym with weights, machines, benches, medicine balls, treadmills, etc. Tonal sets up on the wall for a minimal profile when not in use. Plus, it's easy to clean — we all know hygiene is more important than ever these days.
This may not be the most exciting "invention" on the list, but it's easily the most important. These at-home tests are discreet, inexpensive and take only 15 minutes to get results. It's recommended that you use it twice within 3 days for the most accurate results.
Basic hygiene doesn't have to clash with your commercial property's aesthetic. Vaask is in the market for stylish and effective hand sanitizing stations. They're engineered for demanding commercial environments and look great in multifamily common areas too. They come in a few styles and colors, so you can pick the model that's right for your space.
Finally, a window A/C that's easy to install and attractive in any home or apartment. July claims it releases 2/3 fewer emissions and uses 10% less energy than traditional A/Cs of comparable size. It boasts a modern design that your prospects and renters will love and comes in two sizes to accommodate 250 and 350 sq. ft., respectively.
Bonus: Chatbots for property managers
This wasn't from Time Magazine, but we wanted to include it anyway. There are now hundreds of chatbots on the market, and they all claim to help you save time and money, boost efficiency and increase customer satisfaction. These claims are right, except for one thing: Most aren't designed specifically for property managers. The right chatbot can help property managers do their jobs by linking up directly with up-to-date property marketing information. That means pricing, unit availability, amenities, property tours and more are all handled in real time by an AI-driven chatbot.
We can show you more! See what RentCafe Chat IQ can do for your business.