Refresh, our first conference for Yardi Breeze and Yardi Breeze Premier users in the U.S. and Canada wrapped up March 18. We're thrilled that so many of our clients joined us for 80 educational sessions covering nearly every market, functionality and add-on offered by Breeze and Breeze Premier.
We went as all-out as we could during the pandemic, which meant taking everything Yardi would normally put into a live event and making it digital. To show our appreciation for our fantastic Breeze and Breeze Premier clients, we had prizes, giveaways and an exclusive concert from Grammy winner Jason Mraz.
Check out these quick stats, a user question we couldn't wait to share and some great feedback from attendees. (The class surveys help us provide the best content for our users, so thank you to everyone who filled them out!)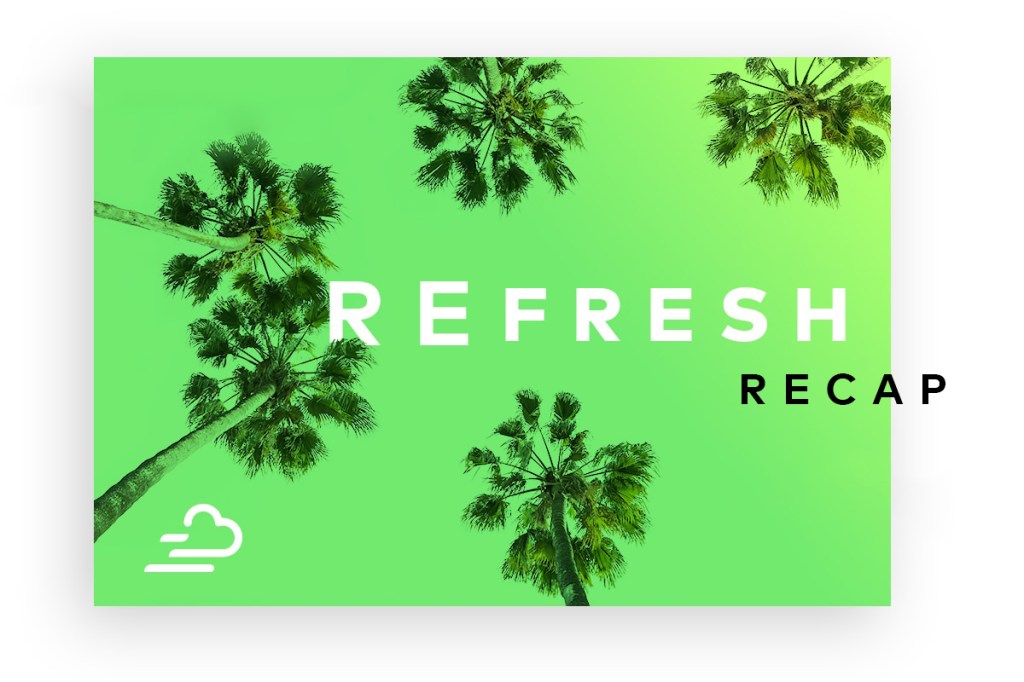 The numbers say it all
The conference was fun, but there was serious learning happening at any given moment. Here are some stats to give you a sense of what went down.
Over 2,300 attendees joined REfresh
8,500 sessions watched
1,000 chats over two days
94% of feedback surveys rated classes 4 out of 5 stars or higher
Your questions got us thinking
Over the next few weeks, we'll be compiling some of the most common questions typed into our chat walls. We'll share the answers with you soon. In the meantime, there was one client question posted early in the conference that got a lot of attention from our team:
"What is your favorite feature of Breeze?"
Here's how Chris Ulep, vice president at Yardi, answered this question:
I'm personally preferential to the job costing and invoice approval workflow in Breeze Premier. I think they provide tremendous value to our clients.
The ability to track jobs and contracts independently from the general ledger has such a wide variety of uses, whether it's rehabs, new construction, TIs or anything you want to track (e.g., budget, costs, contracts) by detailed cost category.
Having an invoice approval workflow provides an efficient, modern way to manage spending and eliminate excess paper. These features are included with Breeze Premier.
To put it another way …
For most of us, picking a favorite feature is difficult. But we know this: Property managers, owners and tenants love their online portals. Tenants can pay rent, renew leases and submit maintenance requests electronically, and property managers can create owner reports faster than ever.
The ability to work from home has been key to Breeze's success in 2020 into 2021. This trend was accelerated by COVID-19. But even prior to the pandemic, the real estate and the property management industry were trending toward paperless transactions, online communications and cloud-based technology for quite some time. It's what the next generation of renters expects.
Thanks for the feedback!
In case you missed us this time but might want to join a future Breeze and Breeze Premier user conference, here's some of the feedback we received.
"RentCafe has been a lifesaver during this shutdown. Yardi Breeze made it possible to continue to operate and communicate with our residents."
"I learned so much new information on utilizing all the features of Yardi Breeze. I can't wait to share this information and start using these features daily."
"I am enjoying this format very much. It makes learning between working and being able to pause and answer the phone so nice!"
"Awesome presentation. Technical support is very responsive and knowledgeable."
"I'm excited about what Yardi is doing!"
Once more with feeling: THANK YOU!
We appreciate every single one of you who was able to join us at REfresh. If you couldn't make it or did attend and simply want to revisit something you saw, many REfresh sessions will be available soon in your Breeze or Breeze Premier Help Center. Just search "REfresh" and click the thumbnail. And please let us know over live chat if you can't find the conference recordings or have questions about them.