If your PHA is looking for property management software that packs a lot of punch but is still refreshingly simple to use, Yardi Breeze Premier may be the perfect fit.
PHAs can use Breeze Premier to oversee HCV, PBV, LIPH, LIHTC, HUD 50059, Rural Development, HOME and more. Breeze Premier allows you to:
Work on the go from your laptop, tablet or phone
Enjoy user-friendly workflows with built-in HUD 50058 validation
Promote safety and increase efficiency with self-service online portals for applicants, residents, participants and landlords
Integrate criminal and credit reporting for applicants
Get support questions answered quickly via free live chat during business hours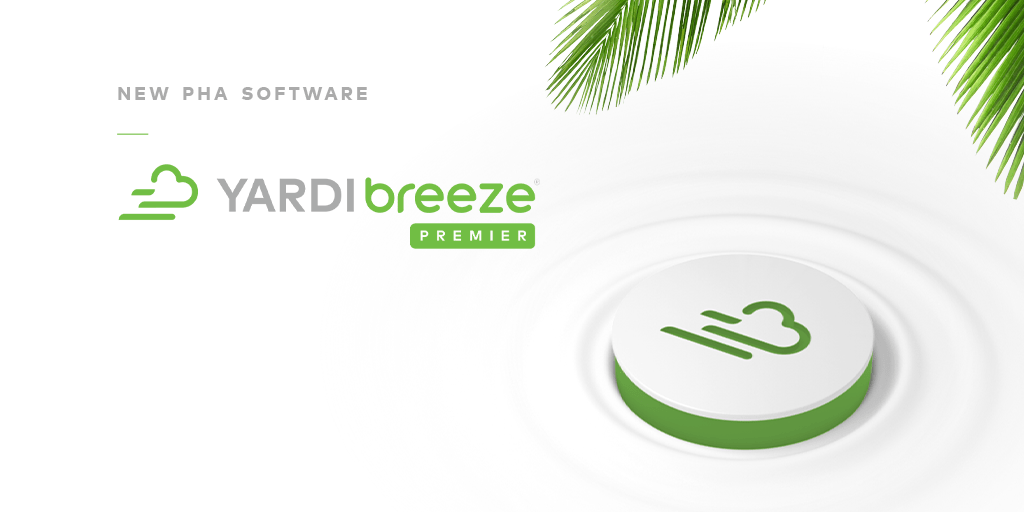 Is Breeze Premier right for your PHA?
You deserve a complete PHA operating platform that's simple to use. Work from anywhere on our mobile friendly SaaS solution — there's no software to install!
Breeze Premier supports PHA properties, subsidies and mixed portfolios with easy-to-use property management, leasing, accounting and compliance features. Get built-in options for invoice processing, vendor management, job costing, customizable financial reporting and applicant, resident and landlord portals.
See our latest management software in action
Want a first-hand look at Breeze Premier? Sign up for a personalized demo today.
Not ready for a full demo? Give us a call at (800) 866-1144 or send an email to [email protected] to learn more.