Ask any child what the holiday season is about, and they will tell you one thing: presents. Adults are more likely to say that holiday gifts are nice and all, but this is the season to spend time with friends and family. Let's compromise and say both sides have a point.
Regardless of how many gifts you're giving this year, why not set some of that hard-earned money aside for the property manager who matters most in your life — you. After all, you spend your professional life taking care of others' needs, so we think it's important to practice a little self-care this time of year.
Here are six holiday gifts landlords can give themselves.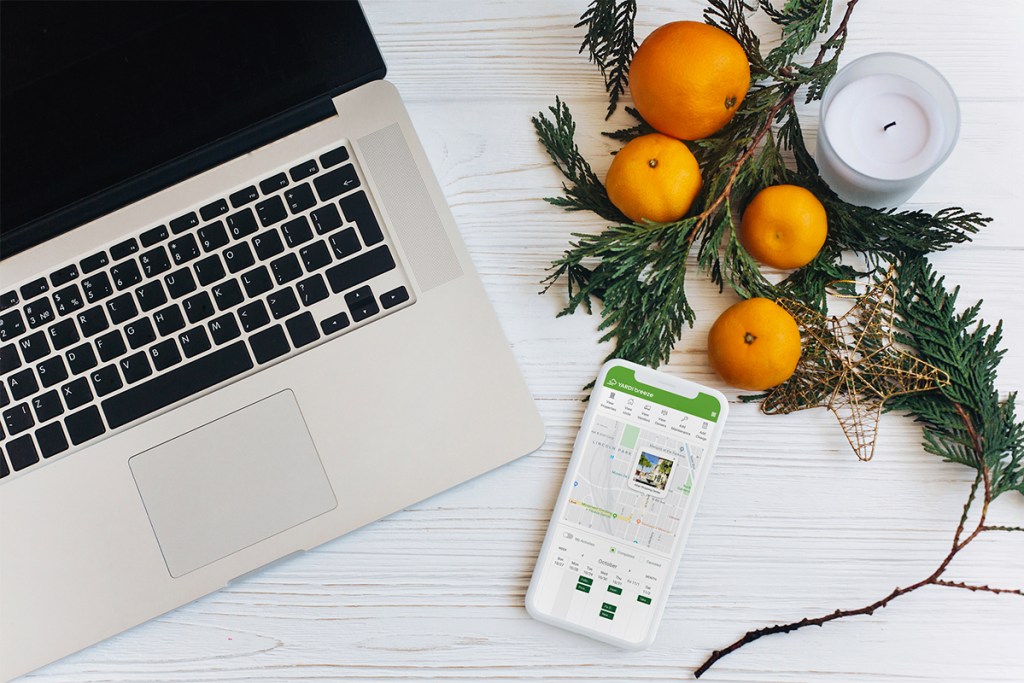 1. Amenities that add value
If you're not sure what holiday gifts to give yourself, consider playing the long game by investing today to earn more tomorrow. When you add high-value amenities to your properties, you attract more prospects and can often charge more for rent. In other words, you're giving yourself the gift of a higher income.
If you haven't upgraded the grounds in a while, here are a few ideas to get you started.
Add eco-friendly amenities like low-flow shower heads, smart thermostats and compost collectors. It may surprise you, but millennials and baby boomers (who may seem different at first glance) both appreciate these features in an apartment.
Install a pool. Families with young children will love it, especially on hot days. It's an easy way to provide fun, especially if you include a hot tub for the adults to relax in. Just make sure you keep track of who does pool maintenance at your properties. Maintenance duties can be different for multifamily and single family rentals.
Provide communal spaces, a yoga/Pilates studio, fitness center, etc. These spaces add value and offer opportunities for your residents to bond.
2. A mobile friendly website
Time for a pop quiz! Which of the following statements is a reason to make sure you have a professional website for your business?
A) Over half of all online searches are done on phones and tablets.
B) Professional website designers can optimize your site to be mobile friendly so more people see your properties.
Like most trick questions, the answer is all of the above. It's common for small businesses to set up a website, but after a few years, the tech is outdated, the links are broken, etc. These issues drive away prospects.
The easy solution is to let us build your site. We're software experts and can build you an easy-to-use site that's easy to use. Arguably, there's no better holiday gift than the gift of filling your vacant units with the best tenants.
If you want to know more about what our website service can do for your business, all you have to do is ask for a demo.
3. Give your residents a gift
One of the best holiday gifts you can give yourself… is a gift to your residents.
Wait, isn't this list supposed to be about you?
Yes, it still is — here's why. When you give to your residents, you're getting them to feel positively toward you. And you have an end game: getting positive property reviews.
Any time you offer a little present to your residents, consider asking them to leave a review online, unless you already did this recently. Gift cards, movie passes and/or a thoughtful handwritten note or e-card can help inspire your residents to leave you a review.
For more ideas, check out: 5 Thoughtful Gifts For Your Residents
4. Hire some help
If you've had a good year — or a few strung together — you might notice that you're busier than ever, which makes it harder to keep up. It's well-known that most small businesses hit a point where they start to struggle as they grow. It could be time to give yourself a new employee.
Go ahead and call it a holiday gift. You earned it! To hire good property management help, you need to ask the right questions. Here are a few to get you started:
Ask about their experience dealing with customers
Ask how they set priorities when multitasking
See if they're comfortable with technology (you'll get a sense by how well they communicate via email, text and phone)
Avoid illegal questions such as "have you ever been arrested?" The last thing you want is to get in legal trouble. Once you master the art of the interview, you just might receive a very happy holiday gift indeed (a new employee, if that wasn't clear).
5. Property management software
The holidays are here, which means you're being bombarded by messages telling you to buy now or miss out on big savings. If it feels like you're spending way more than you're saving, then property management software is exactly what you need. It will help you save both time and money by simplifying and automating most of your work activities.
We're biased, but we think Yardi Breeze is a pretty good option.
6. Invest in your professional development
Property management associations are professional organizations that can help you network, learn and deepen your knowledge of your market. They'll provide you with statistics, training seminars and tons of information so you can be the best property manager you can be.
Check out our most popular article of all time for more information: 4 Property Management Associations To Join
If you're passionate about rental laws, you can even donate to a property management political action committee (PAC) and treat your donation like a holiday gift for yourself. These organizations support federal politicians who the PAC has decided are good for the industry.
Still need ideas? We have you covered
Last year we posted these last minute gift ideas for property managers. If you're still scrambling for gift ideas, check it out.
That's all we have to share for now. Happy holidays everyone!