Fall is officially here, and everyone's gone back to school. You can keep learning too with these great property management webinars in October. Both are free to attend and perfectly suited for small to mid-size property management businesses.
First, reserve your spot in a reputation management webinar to learn how to control the online conversation about your properties. Then, sign up for a half-hour live educational session focused on tenant screening.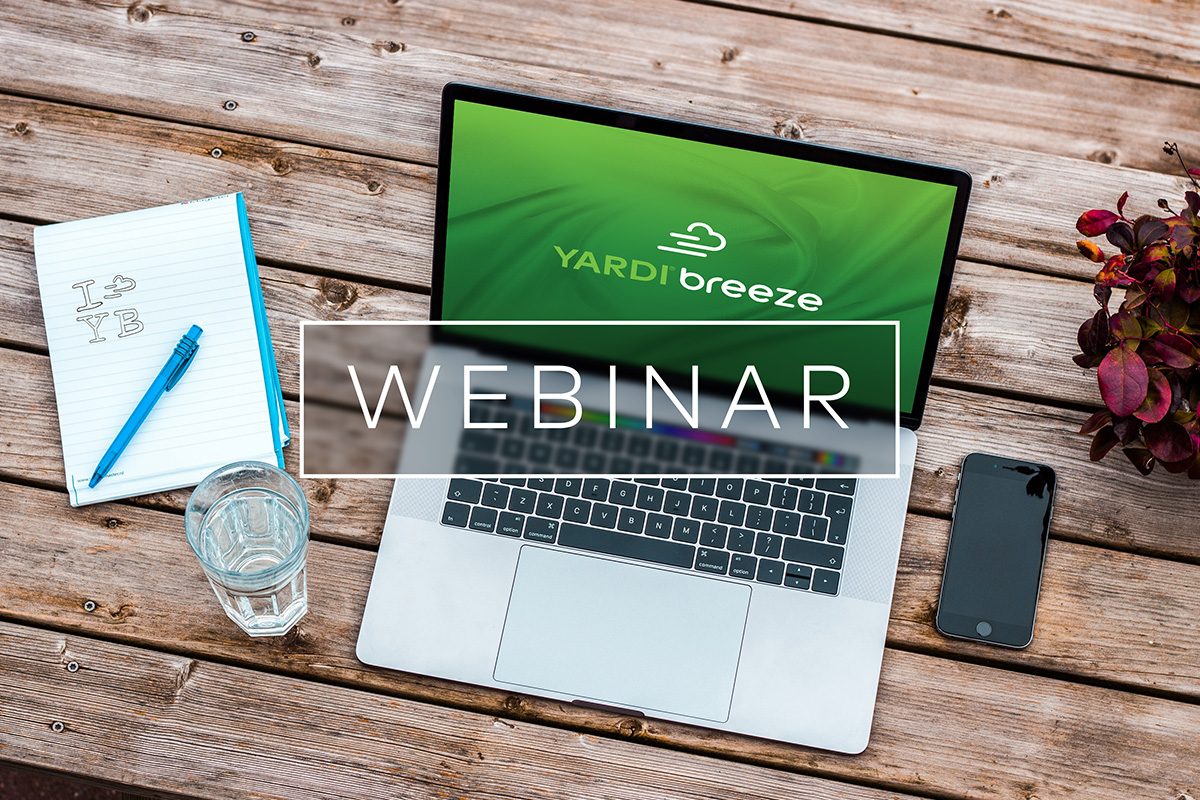 October 9: How property managers can manage their reputations
Today's customers look to online reviews before making large purchasing decisions. Renting is no different. In fact, more than 60% of renters referenced apartment opinion sites in their most recent apartment search, according to the 2017 NMHC/Kingsley Renter Preferences Report.
There are many sites out there that allow tenants to rate their living experiences such as Yelp, Google Maps Reviews, ApartmentRatings.com and more. Learn how to manage the conversation around your properties by being proactive and following the five online reputation management tips covered in this webinar hosted by NARPM and presented by Yardi Breeze, featuring social media specialist Kristin Van Ramshorst.

October 10: Is resident screening a good idea?
Do you screen applicants at your properties? Resident screening helps you determine if a prospect will be a good fit. It can help you fill your properties with reliable tenants who pay rent when it's due and are good neighbors. In that sense, screening is a good idea.
But there is a right way to do it and a wrong way to do it. It's important to make sure you're getting reliable results without wasting your valuable time. Attend this half-hour Property Management Buzz Session to get the inside scoop.
Learn how tenant screening can benefit you and discuss ways to make it more reliable. Host Andrew Jones will also discuss possible resident screening pitfalls. You don't want to miss this!